MS in USA without GRE | An overview
For admittance to different master's degree programs in nations including the USA, Germany, and Canada, candidates must take the GRE (Graduate Record Examination). Based on critical thinking, statistical analysis, quantitative reasoning, and verbal analysis, the test gauges graduate students' readiness.
You don't need to worry if you don't take the GRE or if your score is deemed insufficient. Without a GRE, you can still pursue a master's degree in the US. This blog will look at a few universities granting MS in USA without GRE.
MS in USA without GRE | List of universities that don't need GRE
Typically, candidates wonder, "Is GRE required for MS in the USA?" Many universities in the USA offer MS programs without requiring GRE scores for graduate applicants. In the case of optional GRE scores, students have the option of whether to submit their scores or not. The top universities in the USA without GRE requirements are listed below-
1. Massachusetts Institute of Technology
For some programs, candidates are not required to submit their GRE scores to one of the best colleges in the world for computer science and engineering, MIT.
2. University of Purdue
Purdue is a reputable university that offers master's degrees without the GRE in the USA. One of the top 20 graduate schools in the USA, West Lafayette, Indiana's Purdue Institution, is a public research university. This one is one of the greatest universities in the USA that offers an MS without a GRE.
3. Stevens Institute of Technology
It is a private academic institution in New Jersey that accepts graduate students without requiring a GRE score. Stevens Institute of Technology has made the exam optional for its admissions procedure. Students can consider MS in the United States without taking the GRE at this university.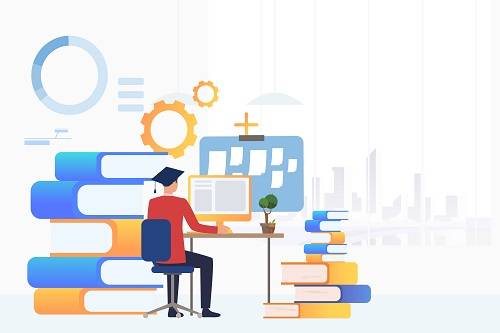 4. Dayton University of Ohio
If you want to study for a master's degree in the United States without taking the GRE, consider the University of Dayton. GRE scores are optional for all applicants to this national research institution in Ohio. It is among the most prestigious colleges in the United States, ranking among the Top 100.
5. California State University
California State University, situated in the same state as Silicon Valley, offers excellent prospects while not requiring GRE scores from applicants. Around 58 different graduating disciplines are available through its seven academic colleges. Therefore, applying for MS in the US without the GRE is a good alternative.
6. The University of Wichita
Wichita State University can also be considered if you're applying for admission in the US without taking the GRE. Its engineering programs are highly regarded among US universities. The university is proud of its diverse student body, which includes individuals from more than 100 different nations.
7. Bridgeport State University
It is another non-GRE university in the United States. It is a private institution that provides programs at all levels – certificate, associate, bachelor's, master's, and doctor's degrees. It comprises three colleges and sixteen schools that offer courses in all major fields. MS Computer Science, MS Computer Engineering, MS Electrical Engineering, MS Biomedical Engineering, and MS Mechanical Engineering courses are available without the GRE.
8. Boston University
It is a private research university in Massachusetts. The university provides graduate and undergraduate programs in science, arts, medicine, commerce, humanities, education, and social studies. You can look up the courses at this university if you wish to pursue masters in the US without taking the GRE.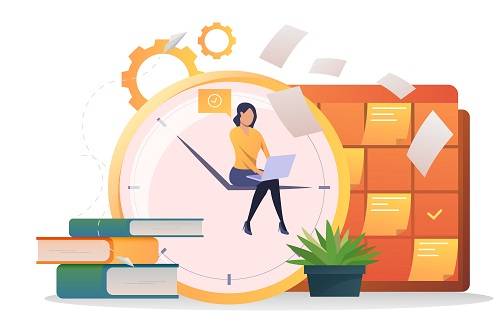 9. University of Cincinnati
One of the leading public institutions in the US is the public research university, i.e., the University of Cincinnati. The university's campus is stunning and diversified. While some schools demand GRE scores, several departments will accept international students with a GPA of 3.0 or higher, even without GRE ratings.
10. University of North Texas
UNT is a public research institution called North Texas State University. It provides certificate, master's, doctoral, and bachelor's degree programs. Business, administration, marketing, liberal, creative arts, and visual and performing arts are a few of its well-known disciplines.
11. University of New Mexico
A renowned public research university in the US is NMSU. It is also one of the nation's oldest higher education institutions. The university offers master's degrees in business, engineering, health, education, and other fields.
Key takeaways
Both technical and non-technical students can apply for admission without taking the GRE.
There are US universities and schools no longer require a GRE score.
Most universities favor applicants with at least a 3.0 GPA (85%) in their undergraduate programs.
Was this blog informative? If so, please share your thoughts in the comments below. Click here to contact us for more information about the MS course. We would be happy to assist you with your queries!
Like this blog? Then read: GRE word list | 50 words to improve your vocabulary!
FAQs
Q1. What is the monthly living expense for Indian students paying for an MS in the United States?
Answer – Students often spend between $500 and $1100 per month, total, on everything. If your course lasts two years, you'll pay about $15,000 USD (INR 11,10,000).
Q2. Is the GRE required for MS in the USA?
Answer – Several American universities do not require the GRE for the MS program.
Q3. Can I get an MS in the US without the GRE and IELTS?
Answer – Without the GRE and IELTS, you can pursue an MS in the United States.