GMAT exam | An overview
The Graduate Management Admission Test or GMAT is a computer-based, multiple-choice exam held internationally for admission to business or graduate management programs. The business school admission committees evaluate your GMAT score, academic record, work experience, and supporting dissertation materials to assess your eligibility for an MBA program. Thus, online GMAT classes are the way to go when preparing for the exam.
The GMAT entrance exam lasts around 3.5 hours and includes the following components.
Analytical writing assessment to measure communication skills and critical thinking
Integrated reasoning section to show how well you analyze data and interpret information
Quantitative reasoning section to determine your numerical literacy and mathematical abilities
Verbal reasoning section to evaluate comprehension skills, reading abilities, and written arguments
Offline VS online GMAT classes
You can prepare for the GMAT exam by attending either offline or online classes. While offline classes specialize in interpersonal communication and face-to-face interactions, online class sessions have grown popular because of the resources, comfort, flexibility, and affordability they provide students.
GMAT free online classes | Why should you choose them?
GMAT prep classes online provide flexibility and comfort by enabling you to access high-quality content and resources for your preparation at your convenience from home.
Here is a breakdown of reasons why you should consider online learning options for GMAT preparation. Unlimited access to study material
The GMAT preparation online classes thoroughly cover the syllabus and provide relevant learning material. From sample papers to GMAT starter kits, mock tests to practice questions – you can access any study material during your preparation. You can further rewind, record, and re-watch all lessons when you sign up for the online classes.
1. Flexible study hours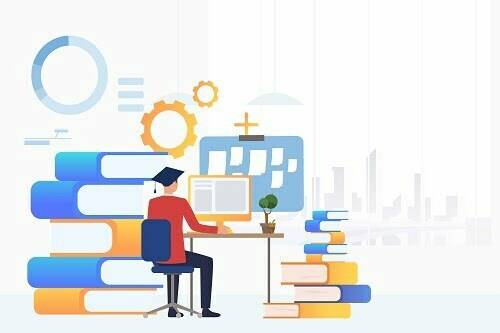 Online GMAT classes give you time and flexibility to prepare for the exam while fulfilling other academic and professional commitments. This makes it easier for you to catch up on your GMAT preparation at any time of the day.
You can study at your pace during the online classes and practice extra to understand complex concepts. The class sessions also allow you to revisit the learning material multiple times until you become comfortable with the content.
2. More practice material
A free GMAT online class offers you multiple practice tests compared to traditional classrooms. A few online class sessions also offer paid mock tests with additional text explanations and answers to help you experience the yet-to-be-held GMAT exam. Taking tests can help you understand the sections you are good at and the areas that need further improvement. The practice tests also prepare you for the main exam by assessing your preparation level.
3. A cost-effective option
The GMAT online prep classes are pocket friendly and priced less than the offline class sessions in coaching institutes. Several online class sessions also offer you a few trial tutorials that can help you make up your mind and join them officially.
Online GMAT classes | Are they worth it?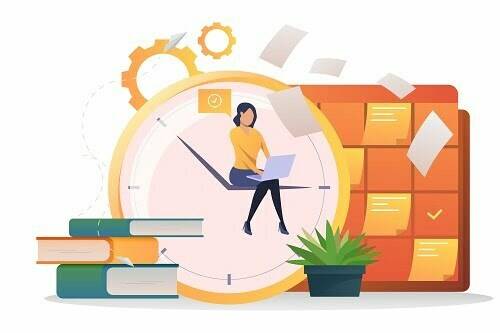 Online GMAT classes are an official guide to help you get familiar with the exam structure and test yourself with practice questions. However, the question is – are they worth it?
Here is a breakdown of the benefits of online GMAT classes that will answer your question.
1. Structure
The online classes for the GMAT exam help give a sense of structure to your preparation. You do not have to sit down and decide the content that must get covered or how you tackle it. The online GMAT classes will have the content ready and divided into blocks or modules for you to prepare them systematically.
2. Motivation
GMAT online coaching classes provide discipline, accountability, and motivation as you begin your test prep journey. The online study materials, mock tests, and lecture sessions help you consciously try to work on your areas of improvement and score higher in the main exam.
3. Inside knowledge
The GMAT online classes help you learn specific test-taking tricks and methods to improve your timing, guessing accuracy, and efficiency.
List of best online classes for GMAT
The online GMAT classes and prep courses help you prepare for the test and improve your analytical, writing, reading, quantitative, and verbal skills. 
Here is a list of the best GMAT classes online that also provide prep courses.
Magoosh GMAT – 1-year access, 200 lessons, video explanations, and 1300+ practice questions
Princeton review – 700 GMAT programs, interactive video lessons, practice tests, and live instructions
Target test prep – 1000 GMAT practice questions, error trackers, in-depth lectures, and live online support
Kaplan GMAT – 30+ hours of live stream classes, interactive sessions, GMAT preparation books, practice questions, and nine full-length practice tests
PrepScholar GMAT – Progress trackers, customized feedback, weekly reports, and updated GMAT curriculum
examPAL GMAT – Free trial classes, video lessons, questions with explanations, and personalized feedback
Key takeaways
GMAT is a computer-based multiple-choice exam that tests your ability for admission into graduate and business programs.
Online GMAT courses provide study materials and resources to help you prepare for the exam.
The GMAT courses are pocket-friendly, flexible, and available anytime.
A few online GMAT classes also offer free trials before you decide to enroll yourself. Do you want to know more about GMAT? Visit our site for details!
Was this blog informative? If so, please share your thoughts in the comments below. Click here to reach out to us for more information on GMAT. We would be happy to assist you with your queries!
Liked this blog? Then read: GMAT Prep — 4 types of questions to practice for a high score!
FAQs
Q1: Can I manage other commitments along with my online GMAT classes?
Answer – You can manage your academic or professional commitments with the online GMAT classes because you can study at your convenient time and location.
Q2: What is the advantage of an online GMAT class?
Answer – An online GMAT class offers unlimited study material, mock tests, recorded lectures, etc., and flexibility to study at your pace.
Q3: Are online GMAT classes costly?
Answer – Online classes for the GMAT exam are not expensive and often offer free trials before you decide to enroll in same.