English speaking practice topics | An overview
Learning English has countless benefits because it is most frequently used worldwide. It is especially true if you are an international student who wants to pursue a degree abroad. Moreover, the English language will be an essential asset to your success throughout your academic career and once you graduate. To become fluent in this language, it is essential to refer to some English-speaking practice topics. This article provides a list of conversational topics that can be used.
Interesting topics to practice English speaking 
Here is a list of some of the most common topics to practice speaking English conversation.
Travel
Travel and adventure are something that most people enjoy and could be one of the best English-speaking practice topics. Traveling to different locations, experiencing new things, and meeting interesting people is always exciting. Plus, it's a great chance to interact with native speakers and expand your linguistic horizons. Below are some of the questions that you can refer to practice this topic- 
Which nation or country would you most like to travel to?
Which nation would you never go back to?
Which nation have you been to more than once?
Which places do you enjoy visiting again and again?
Do you prefer summer or winter travel?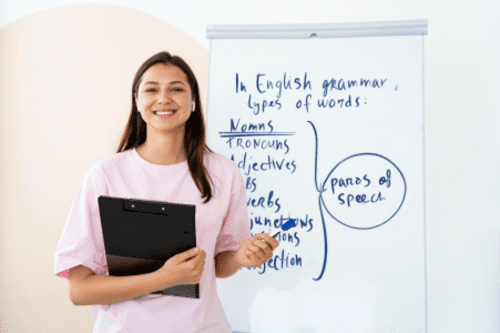 Food and cooking
Everyone enjoys a good meal and a wholesome conversation. Below are some of the questions that you can refer to practice this topic- 
What is your preferred cuisine, and what is the reason behind it? 
Which nation has the best cuisine, in your opinion?
What has been your worst culinary experience?
Do you enjoy cooking?
What food do you enjoy making?
Do you cook frequently or occasionally?
From where do you buy your cooking ingredients?
How do you feel about eating organic food?
Family
Talking about one's family is one of the most common and preferred English-speaking practice topics to initiate a conversation. Given below is a list of some questions that you can refer to practice- 
Describe the members of your family.
Have you had any offspring?
Explain how modern life diverges from what you remember from your youth.
Do you prefer joint families or nuclear families?
Guilty pleasures
Guilty pleasure is a topic and a great path to connect with someone. You can refer to these questions to discuss this topic-
Do you enjoy watching reality TV?
Which meal do you consistently overeat?
Is there something you enjoy doing, but exclusively by yourself or without other people present?
Do you have any areas of interest where your spending is excessive?
Work
Work plays a significant role in our lives. One of the things that might bring people together is discussing work. Here are some recommendations for discussing work- 
Which job position do you hold?
Does your job suit you?
Is your work challenging?
What do you think about work generally?
What is your ideal occupation, and why?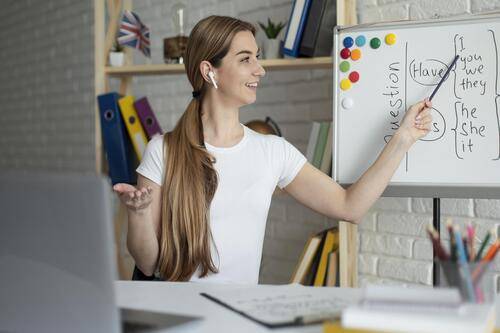 Personal Finance
As in any modern society, money plays a crucial role. Although it may be awkward initially, discussing finances is a great way to broaden your vocabulary and gain familiarity with various terminologies.
How is money one of the most significant aspects of our lives?
How do you set up your finances?
If you won the lottery and had a lot of money, what would you do with it?
Are there any strategies or advice for reducing expenses and saving money? 
Sports
Discussing sports with anyone, regardless of gender, is always interesting. You can discuss this topic based on some of the below-given questions-
Are you a sports fan?
What sport is your favorite?
Did you participate in any sports while you were a student?
What kind of sports do you play?

Life
Words and expressions you don't use often can be practised in conversation about everyday life. Since everyone has their perspective on things, here are some questions you might use to spark thought-provoking discussions about the meaning of life.
What purpose does our life serve?
Do you firmly believe in the existence of an afterlife?
What do you consider your life to be?
What are you appreciative of?
Is there a formula for happiness?
Key takeaways
To speak English fluently, you must study and practice speaking, listening, reading, and grammar.
If you listen to English songs, movies, and native people's conversations or podcasts, you'll begin speaking more confidently and fluently in English.
Talking to someone in English is a success each time. Over time, every interaction you have, no matter how minor, will aid your skill development.
We hope this guide on some of the best English-speaking practice topics was insightful for you, and to read more such interesting and informative blogs, visit our website.
Like this blog? Read next – How to speak English fluently | 6 practical tips & tricks!
FAQs
Question 1: How do I speak slowly and clearly?
Answer: You should take a breath after every 6 to 8 words. You'll automatically slow down, have clear pronunciation, and sound solid.
Question 2: How can you improve your English speaking skills?
Answer: You should practice the language every day. The single most significant aspect of skill development is momentum. Consistent practice increases competence and self-assurance over time. 
Question 3: What are some of the best apps for practicing English speaking?
Answer: Google Play lets you find popular English-learning apps. Make sure the app or course has the most practice assignments.