Immigration-friendly countries | Introduction
There are a variety of factors that influence which nation students choose as their study abroad location. Some of the most desired factors include a strong economy, easy-to-obtain work permits, and immigration laws.
Along with that, students also consider high standards of education and great employment prospects. This blog will discuss the best immigration-friendly countries for Indians.
List of immigration-friendly nations
Numerous nations are considered to be immigration-friendly countries. Check out the most immigration-friendly countries for Indians- Canada, Australia, New Zealand, Singapore, and Germany.
Canada offers an outstanding education to overseas students, including part-time work permits while studying and post-study employment permits. It ranks among the countries that are most welcoming to immigrants.
Canadian law forbids discrimination based on gender, race, handicap, and other factors, making it a home for international students who want to study there. There are several job chances for competent foreigners in Canada because of its sizable labor market. Because of Canada's lax immigration regulations, international students with merit can live there or extend their stay more easily.
Following are the requirements for immigration to Canada-
Educational history
Job profile
Your IELTS or CELPIP results
Knowledge of French if moving to Quebec
References and legal records
Canadian employment records
Australia is one of the most popular countries for Indian students to study abroad because many renowned educational institutions provide a wide choice of programs. Most students opt to study in Australia because, besides having world-class curricula, it also provides good employment chances, a high standard of living, and specific immigration laws.
The online Skill Select Migration Program was created to make it simpler for immigrants who have completed their education in Australia and are applying for permanent residency (EOI). Following are the Australian immigration requirements-
Minimum qualification with skill evaluation
Results of an English proficiency exam
Meet the minimal point requirements
Employment-related papers
Certificate of health clearance
New Zealand is one of the nations that welcome immigration due to its rich cultural legacy and plenty of natural beauty. Many international students choose to study in New Zealand and consider it a potential home because of its world-class education system, first-notch infrastructure, low unemployment, low crime rate, and stable economy.
A post-study work visa is what the majority of Indian students in New Zealand aim to obtain. It aids them in laying the foundation for a technological career in the nation. Following are the immigration requirements for New Zealand-
Educational transcripts
Letter of recommendation
A letter of intent
Language certification
A CUP from a foundation program
Additionally available documents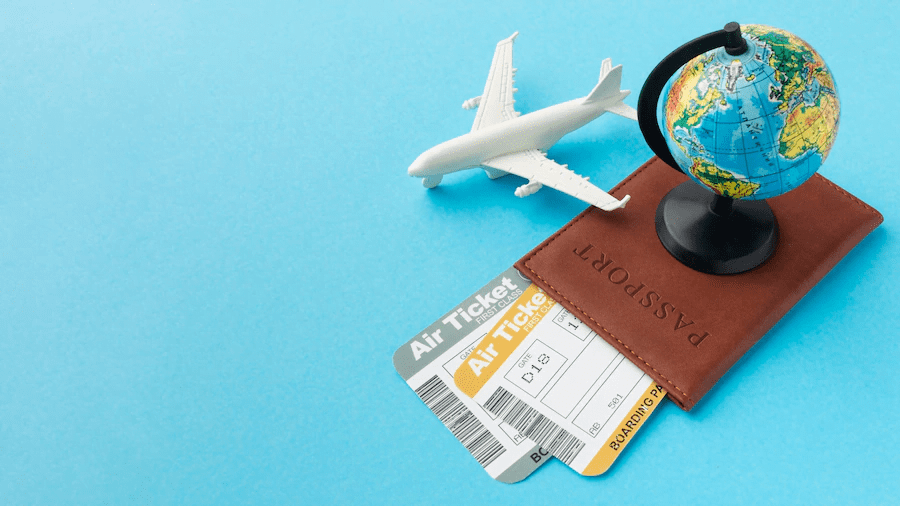 One of the best nations in Asia for providing top-notch education is Singapore, which has a good educational system. This Asian nation is regarded as the major financial hub of the world and has one of the most thriving economies worldwide. These elements entice students to explore post-study options and pursue a permanent residency in Singapore.
A post-study work visa is necessary if students want to be eligible for permanent residency in Singapore. It enables them to find employment in the greatest country. Students who fail to secure employment or a job may be asked to return home. Following are the eligibility criteria for immigration to Singapore-
All applicants must possess a current passport.
The minimum age requirement is 18 years.
The applicant is only permitted to work within the conditions of the work permits issued by the authorities.
Those submitted manually take eight weeks to process, compared to three weeks for online applications.
Germany, regarded as the center of the automotive industry, is one of the most popular study-abroad destinations in Europe and one of the most hospitable to immigrants. International students are drawn to Germany to advance their educational goals and look into obtaining German citizenship. The quickest way to do this is to obtain a Residency Permit/EU Blue Card from the Central Registry Office of Foreign Nationals.
After completing their studies in Germany, students can work in a subject connected to their education for up to 18 months with a residence visa. Students studying in Germany may seek permanent residency after working for at least two years. The eligibility for immigration to Germany is as follows-
German educational institutions either have very low or free tuition fees.
You must apply for a study visa in Germany if you want to move there to further your education. You can stay in Germany for a set period after receiving your degree and your education visa for the country. You may look for work throughout this time.
You are permitted to remain in Germany if you can secure employment during that time.
Key takeaways
The immigration-friendly countries for Indian study-abroad destinations depend on factors like immigration rules.
With welcoming immigration policies and simple visa requirements, Canada provides an excellent education to international students.
Like this blog? Also, read- Top colleges accepting GMAT scores.
FAQs
Question 1. Which nation is the friendliest to immigrants?
Answer. According to the United Nations, Canada has the highest quality of life and is the most welcoming to immigrants.
Question 2. Which nation offers the best immigration deals?
Answer. Vietnam is budget-friendly for people who want to live and work in an exotic location without spending a fortune.
Question 3. Which countries can be considered the easiest for immigration?
Answer. Some of the best countries which are considered easy for immigration are New Zealand,Australia and Spain.