UK immigration questions and answers | What is a visa interview?
The United Kingdom provides a wide variety of visa options. The Consular Officer may request additional information or documentation based on the kind of visa being requested. During the visa interview, the Officer will evaluate the application and check the information and documents the applicant has given. This blog post will go through some of the most often-asked UK immigration questions and answers.
UK immigration questions and answers for tourists
When applying for a tourist visa, you may expect the following questions-
1. Why do you wish to visit the United Kingdom?
Explain why this trip is significant and why you must take the journey. You can circle the parts of the United Kingdom that most pique your attention. The Officer may inquire more about your destination. You shouldn't feel anxious; the Officer only wants honest responses.
2. How long will you be in the United Kingdom?
Let them know how long you intend to stay based on your itinerary. You should emphasize your itinerary if you want to visit various locations inside the United Kingdom.
3. Who is paying your expenses?
You may be asked more detailed questions about your financial situation if you are footing the bill for the trip. You should specify who pays for your travel and lodging if someone else is footing the bill.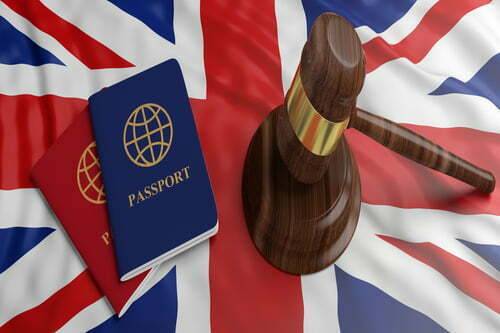 4. Have you ever visited the United Kingdom?
Provide a yes/no response based on your circumstances. Please respond honestly to the following questions. If you've been to the United Kingdom before, provide some background information, including the year of your visit and any pertinent facts you can recall, such as why you went and how long you stayed.
If you are applying for a tourist visa, you should say "No," and emphasize that you plan to return to India.
6. Where in the United Kingdom do you plan to stay?
Your visa application is processed by including the correct address. The Consular Office may ask additional questions to verify your financial stability. The Embassy or Consulate may need you to undergo security checks and wait in a queue before granting you a visa, so plan and arrive early.
UK immigration questions and answers for students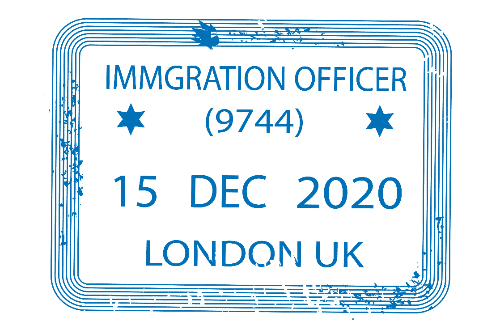 A United Kingdom (UK) Student Visa is needed for those who wish to study at an advanced level in the UK. Completed applications, supporting documents, the required fee, and attendance at the visa interview are all required steps toward obtaining a UK Student Visa. The interview questions for a visa are the last step in determining whether or not an applicant is eligible for the visa.
1. Why did you decide to pursue higher education in the United Kingdom?
You should emphasize why this specific course/program in the UK is preferable. Answer this question by detailing how it will advance your academic career and outlining your plans for the future.
2. Why did you choose this particular college/university?
Before applying for the visa, make sure you know what services will be provided by the college or university. Focus on these strengths to underline why you want to enroll at that specific institution.
3. Who will pay for your expenses in the UK?
You'll need to show proof of finances that will pay your expenditures in the UK, whether your parents are footing the bill or a bank is.

4. What did you study in your home country?
Please describe the university(s) you attended and the degree(s) you acquired in your home country. Also, explain how your prior and future research led you to this conclusion.
5. What are your parent's occupations?
If the Officer asks, say what your parents do for a living and give any other pertinent information, they might need (monthly income, etc.).
6. Do you intend to work in the United Kingdom?
If your student visa permits you to work while you study, then, by all means, let it be known that you will be doing so. If you are not permitted to work in the UK, you should emphasize your links to India and your desire to return there to find employment.
Key takeaways
Always emphasize that you plan to return to India as soon as the course or program ends.
Find out where the visa interview is held to avoid delaying the process.
There will be a security checkpoint when you arrive at the Embassy or Consulate to apply for a visa.
We hope you enjoyed reading this blog. In case of any queries, reach out to us or drop a comment below!
Like this blog? Read about- TOEFL or IELTS for UK | Which test is preferred?
FAQ
Q1. What is a credibility interview?
Answer- The visa interview (credibility interview) is conducted by UK Visas & Immigration (UKVI) to ensure that only genuine students are issued UK Student Visas.
Q2. How is the UK visa interview conducted?
Answer- Interviews for UK visas may be conducted in person or remotely.
Q3. Can I stay in the United Kingdom after my family permit expires?
Answer- After the expiration of your family permit, you may apply to remain in the UK under the EU Settlement Scheme if an eligible family member is already residing there.