IELTS score for Ireland | An introduction
After the UK, Ireland is one of the most sought-after locations in Europe for higher education. International students must fulfill specific requirements to study in Ireland, particularly in terms of language proficiency. In addition to the language examinations, applicants to some programs, notably graduate-level programs, may be required to undergo topic aptitude tests.
Despite Irish Gaelic being the first official language, English is the most common language in Ireland. For both visa applications and applications to educational institutions, you must demonstrate your proficiency in speaking, understanding, reading, and writing English. The best IELTS score for Ireland will guarantee you admission to prestigious universities.
IELTS score for Ireland | Degree requirements
Does Ireland demand IELTS to that extent? Yes, depending on the institution, the level of study, and the program of choice, a varied IELTS band score for Ireland is necessary. For admission to Irish universities, an average IELTS score for Ireland is 6.5, with no band lower than 6.0 or comparable. Let's examine the IELTS minimum score needed for several courses in Ireland-
Undergraduate degree
An ordinary bachelor's degree can be obtained in Ireland in three years, whereas an honors bachelor's degree can take up to four years to complete. A bachelor's degree program in Ireland requires an IELTS score of 6.0 to 6.5, which often applies to all courses.
| | |
| --- | --- |
| IELTS requirement | 6.0-6.5 |
| Other requirements | Pass grade XII examination Overall average of 70-80% |
In Ireland, a master's degree takes 1-2 years to complete and is rated as an NFQ Level 9 certificate. Admission to master's degree programs is optimum, with an IELTS score of 6.5. However, some master's degree programs at institutions may demand an IELTS score of 7.0 to get admitted.
| | |
| --- | --- |
| IELTS requirement | 6.5-7.0 |
| Other requirements | Hold a bachelor's degree (honors) with an overall average of 50-55% for 2:2 equivalent or 65-70% for 2:1 equivalent. |

Higher Diploma programs
Ireland's higher diploma programs are categorized as NFQ Level 8, equivalent to a bachelor's degree with honors. These courses are finished in a year. You are eligible to apply for a higher diploma program after earning a bachelor's degree in general studies or with honors.
| | |
| --- | --- |
| IELTS requirement | 6.0 |
| Other requirements | A general or honors bachelor's degree with an overall average of 50-55% |
Postgraduate Diploma
After earning an honors bachelor's degree, you can apply for a postgraduate diploma in Ireland. The typical course lasts one year. This qualification is considered at NFQ Level 9, the same level as a master's degree program.
| | |
| --- | --- |
| IELTS requirement | 6.0-6.5 |
| Other requirements | A general or honors bachelor's degree with an overall average of 50-55% |
Scores required by Irish Universities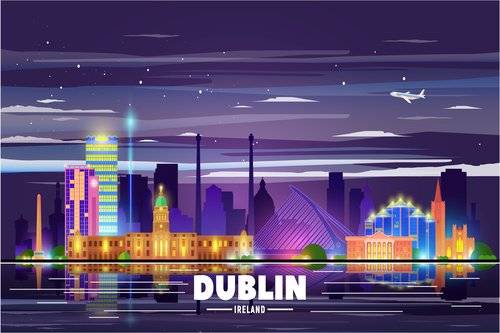 IELTS Academic must prove a student's language ability when applying to Irish universities for higher education. A student must obtain the required minimum IELTS band to increase their chances of being accepted into an Irish university. The minimum IELTS score criteria alter from time to time, year to year, and course to course.
The minimum IELTS criterion for the Academic type is 5.0 in broadband, according to the Irish Naturalisation and Immigration Service (INIS). Many colleges have varying minimum score requirements depending on the course for which a student applies. These universities and their minimal IELTS score criteria are listed below-
IELTS score for Ireland visa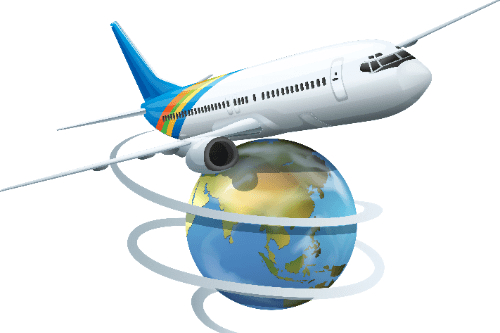 IELTS Academic is necessary for admission to an Irish university and obtaining an Irish study visa. For an Ireland student visa, you must verify the minimal band criteria that satisfy the English language standards. The Education and Skills Department of Ireland's approved English Language testing agencies offer a wide range of courses, from General English for juniors to Advanced English for graduate students.
The Irish Naturalisation and Immigration Service (INIS) has set minimum score requirements for some language exams for anyone planning to study abroad for an extended period in Ireland. These examinations include TOEFL, IELTS, PTE Academic, and others.
There can be varying score requirements for the university you're applying to. Except for second-level or English preparation courses, all courses require an IELTS band score for an Ireland student visa minimum of 5.0. However, remember that these minimal specifications are primarily for immigration needs.
Key takeaways
More than 32,000 international students from nations like China, India, Malaysia, etc. call Ireland home.
Ireland is one of the most incredible places to study compared to other competing European nations.
Your IELTS scores are crucial for immigration and admission since English is Ireland's primary language of instruction.
We hope you enjoyed reading this blog. In case of any queries, reach out to us or drop a comment below!
Like this blog? Read next- How to find an IELTS coaching center near me | Useful tips
FAQ
Q1. What are the IELTS requirements for an Irish student visa?
Answer- A 5.0 IELTS score is required for an Ireland student visa. The IELTS score for an Ireland student visa is required, but this does not ensure university admission. Moreover, higher scores are needed to enroll in some courses and get into institutions than required for a visa.
Q2. What permissions are available to applicants who have completed an MBA in Ireland?
Answer- After earning an MBA in Ireland, a student may apply for the following licenses-
Critical thinking occupational permit
Q3. Are there interviews for student visas to Ireland?
Answer- Unlike other well-known countries, Ireland does not require a visa interview for student visas. Should it be necessary, the visa officer may ask the student to appear in person for a meeting at a legitimate Irish Visa Facilitation Service office (VFS).