Types of nouns | Definition and more!
Nouns are words that are used to represent people, places, things, or ideas. They are one of the basic parts of speech in language and are essential to effective communication. Nouns can be concrete, such as "table" or "book," or abstract, such as "happiness" or "freedom." They can also be common, such as "chair" or "city," or proper, such as "New York City" or "John Smith."
Let's move forward and learn about the different types of nouns in detail.
Common nouns
Common nouns are one of the most important types of nouns that refer to general words, non-specific people, places, things, or ideas. They are capitalized only when they appear at the beginning of a sentence. Examples of common nouns include—book, chair, city, dog, etc. 
Proper nouns 
Proper nouns are specific names of people, places, things, or ideas that are always capitalized. The main difference between common and proper nouns is that common nouns refer to general concepts, while proper nouns refer to specific ones. Examples include—New York City, The Mona Lisa, The Beatles, etc.
Abstract nouns
Abstract nouns are words that refer to intangible concepts, such as ideas, emotions, or qualities. These nouns are typically not perceivable by the five senses and can be difficult to define precisely. Some examples are—love, happiness, beauty, freedom, etc.
Concrete nouns
Concrete nouns are the opposite of abstract nouns, and they refer to physical objects that the five senses can perceive. These are often easier to visualize and describe than abstract nouns. Examples include—tables, cars, houses, etc.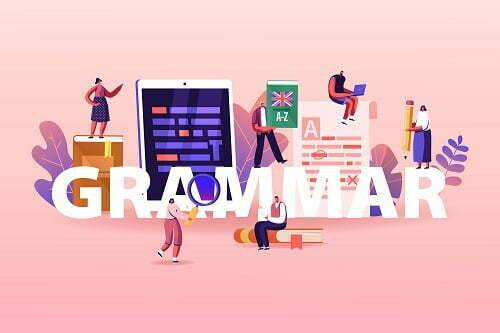 Countable nouns 
Another crucial noun among the types of nouns is a countable noun. These are words that can be counted as individual units or discrete objects, such as a book, an apple, a dog, etc. They can be either singular or plural and can be used with articles such as "a" or "an" to indicate one unit or with numbers to show a specific quantity. In English, countable nouns generally have a singular and plural form. Additionally, some countable nouns can be made uncountable by using them in a mass noun form, such as "furniture" instead of "chair" or "table." 
Uncountable nouns
Uncountable nouns are used for things that cannot be counted or quantified as discrete units. Examples of uncountable nouns include—water, rice, money, etc. While some uncountable nouns can be measured in specific units (such as "liters" of water or "grams" of rice), they cannot be expressed as individual, countable objects. These nouns are typically singular and do not have a plural form. They are used with singular verbs and quantifiers such as "some," "a lot of," or "a little bit of."
Collective nouns
Collective nouns are words that refer to groups of people, animals, or things. These nouns can be singular or plural, depending on how we use them in a particular sentence. Some examples include—team, flock, herd, etc.
Possessive nouns
Possessive nouns refer to words that show ownership or possession. To form a possessive noun, an apostrophe, and an "s" are added to the end of the noun. For example, "the cat's toy" and "John's car." Possessive nouns can also be used to describe relationships, such as "my mother's car" or "his friend's house."
Compound nouns
Compound nouns refer to nouns formed by combining two or more words. They can be written as one word, hyphenated, or as separate words. Compound nouns can be formed by combining two nouns, a noun, and an adjective, or a verb and a noun. Examples include—toothpaste, cupcake, waterfall, etc.
Appositive nouns
Appositive nouns are the types of nouns used to rename or explain another noun in a sentence. They are set off by commas and appear next to the noun they describe. For example, in the sentence "My friend, a doctor, is coming over for dinner," the appositive noun is "doctor," which renames or explains the noun "friend." These nouns can help provide additional information or context in a sentence.
Key takeaways
Nouns are essential building blocks of language and play a crucial role in our everyday communication.
Understanding the different types of nouns and their functions can help improve your writing and communication skills.
Nouns can also have different genders and functions in a sentence, such as being a subject, object, or complement.
It is important to follow the proper rules and types of nouns, such as using the correct articles and verb forms for singular and plural nouns.
We hope you found this blog on "types of nouns" insightful. If you have any questions regarding studying abroad or test preparation for moving abroad, reach out to us here. You can also drop a comment below! We'd be happy to assist you.
Like this blog? Read next: Basic English grammar rules | 5 best ones to take note of!
FAQs
Q1. What is the significance of using proper nouns in writing and speaking?
Answer: Using proper nouns in writing and speaking allows us to identify and refer to specific people, places, or things in a clear and unambiguous way. This helps to avoid confusion and ensures that our communication is accurate and precise.
Q2. What is the rule for making a noun plural?
Answer: In general, to make a noun plural in English, you add the letter "s" to the end of the word. For example, "book" becomes "books," and "dog" becomes "dogs." However, this rule has some exceptions, such as nouns that end in "y" or "f," which may require a different ending.
Q3. How do nouns function as subjects in a sentence?
Answer: When a noun is used as a subject in a sentence, it is the person, place, thing, or idea that performs the action or is being described. For example, in the sentence "The dog chased the cat," "dog" is the subject because it is performing the action of chasing.