Why does Grammar matter?
Effective communication is critical in all areas of life, from personal relationships to professional success. One key component of effective communication is proper grammar. Good grammar not only helps to ensure that your message is clear and concise but it also helps to convey professionalism and expertise. Understanding the importance of grammar can have a significant impact on your writing, career prospects, and interpersonal relationships.
Clear communication | The importance of grammar in writing
The use of correct grammar is essential for unambiguous and effective communication. Ambiguity or confusion can arise from incorrect sentence structure, incorrect word choice, or improper use of punctuation marks. Here are some examples:
Incorrect sentence structure: "I saw the man with the telescope." In this case, it is unclear whether the speaker or the man was holding the telescope.
Incorrect word choice: "The affect of climate change on the planet is significant." Here, 'affect' should be replaced with 'effect' to convey the intended meaning correctly.
Improper use of punctuation: "Let's eat grandma." Versus "Let's eat, grandma." In the first example, the lack of a comma changes the intended meaning from an invitation to eat with grandma to the suggestion of eating grandma herself.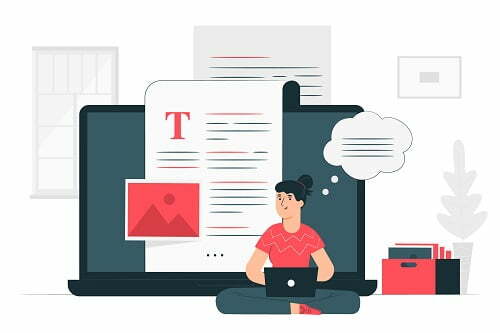 Professionalism | The importance of grammar in your career
Clear and effective communication is key to success in any workplace. Using proper grammar in emails, reports, and other forms of communication will help ensure that your message is conveyed accurately and professionally. In contrast, poor grammar can detract from your message and even lead to misunderstandings. Hence, the importance of grammar in your professional life is very crucial.
In a competitive job market, it's essential to do everything possible to stand out from the crowd. One way to do this is by demonstrating excellent grammar skills. In addition to being essential for effective communication, good grammar is a sign of attention to detail and a commitment to professionalism – qualities that employers highly value.
Clarity of thought | The importance of grammar in thinking clearly
One of the importance of grammar is that it helps to organize your thoughts and ideas, making them easier to communicate with others. When writing an essay or report, organizing your thoughts into clear and concise sentences can help you better understand the material you are working with. Similarly, while giving a presentation, using correct grammar will make your ideas easier to understand, hence, making your presentation more effective.
Proper grammar helps to ensure that your message is communicated clearly and effectively. This can help you avoid misunderstandings and ensure that your audience accurately understands your message. Here are some examples:
When writing an email to a colleague, using proper grammar can help ensure that your message is clear and professional, reducing the risk of misunderstandings or miscommunications.
When giving a speech, using proper grammar can help ensure that your message is accurately conveyed to your audience, reducing the risk of confusion or misinterpretation.
Avoiding misunderstandings | The risks of poor grammar
Poor grammar can make it difficult for readers or listeners to understand the intended message. Grammatical errors such as incorrect word order, subject-verb agreement, or the misuse of punctuation can change the meaning of a sentence, making it unclear or even contradictory. This can result in confusion, misunderstandings, or even cause offense.
In a business email, poor grammar can lead to misunderstandings about deadlines, responsibilities, or expectations.
In a legal document, poor grammar can lead to confusion about the meaning of certain clauses or phrases, potentially leading to legal disputes. If a clause in a contract is poorly worded or has incorrect grammar, it could cause confusion about the terms of the agreement, which could result in legal issues.
Using poor grammar can negatively impact your credibility because it signals a lack of attention to detail and a lack of proficiency in the language. It can make you appear less educated or less intelligent, which can be detrimental in professional settings where credibility and professionalism are important. Additionally, it can cause your audience to question your expertise in your field or your ability to communicate effectively. This can lead to a loss of trust and respect, which can be difficult to regain. For example:
In a job interview, poor grammar can make you appear unprofessional and unqualified for the position. If you use incorrect grammar or make frequent mistakes in your speech, it could give the impression that you lack attention to detail or a strong understanding of the language, which could hurt your chances of getting the job.
In a social media post, poor grammar can make you appear uneducated or unintelligent, potentially hurting your personal brand or reputation. If you use incorrect grammar or spelling in a post or comment, it could be interpreted as laziness or a lack of intelligence, which could damage your credibility and reputation online.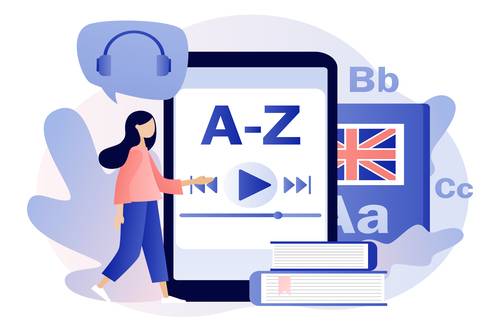 Learning the rules | The benefits of studying grammar
Studying grammar can improve your writing and communication skills by providing you with a solid understanding of sentence structure, vocabulary, and punctuation. This can help you to communicate more effectively and express yourself more clearly. For example:
If you are writing an essay or report, understanding grammar rules can help you organize and present your ideas clearly and logically.
If you are giving a presentation or public speaking, understanding grammar rules can help you to structure your message and communicate your ideas more effectively to your audience.
Key takeaways
Using correct grammar ensures clear and concise communication and conveys professionalism, attention to detail, and credibility. It can also enhance critical thinking skills, provide insight into cultural and historical contexts, and improve writing and communication abilities.
Poor grammar can lead to confusion and misunderstandings, damage credibility, and make communication harder.
Studying grammar rules can benefit your writing and communication skills and help you to express yourself more clearly and effectively. Hence, significantly benefiting your personal and professional life.
English is not just a language, it affects your education as well as your career. So if you want to improve in English or need help studying at the best universities abroad, you can contact our experts.
Like this article? Read next: 60+ new words in English with meanings!
FAQs
Question 1: What is the importance of grammar in life?
Answer: Proper grammar is a reflection of a society's values and history and helps to create order and consistency in language.
Question 2: What are the important aspects of grammar?
Answer: The five key benefits of proper grammar include clear communication, credibility and authority, clarity of thought, cultural understanding, and standardization.
Question 3: What is the significance of teaching grammar?
Answer: Teaching grammar helps students to develop their writing and communication skills, enhance their critical thinking abilities, and understand the cultural and historical context of language.