The longest word in English | Discover the longest words in the English lexicon
Have you ever been puzzled about what is the longest word in English? There are a few long English words that you can learn to expand your vocabulary. Generally, smaller root words are combined to form longer words. It will be simple for you to recall the complete word if you separate them into their parts and comprehend what each one means.
Why learn the longest words in English?
The following are a few reasons you must learn the longest words in the English language-
Speak clearly
Your English vocabulary will increase by learning big words. You can explain more complex and exact concepts using long, precise words.
Study the origins of words
Many terms in the English language have their roots in Greek, Latin, Arabic, French, and other languages. Moreover, from these languages came many of the longest words in English. Through this, you can learn more about the background of language development.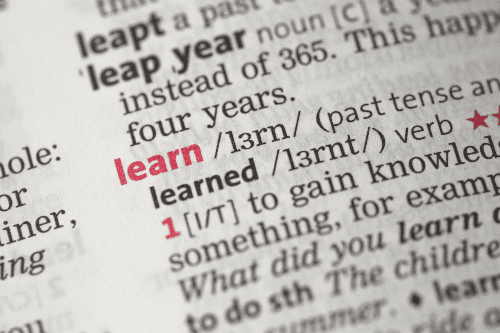 Improve your written and spoken English
Your fluency grows each time you study the English language. You will gain more proficiency with spoken and written English as you practice breaking down lengthy words.
How to master the longest word in English?
The following are a few tips to understand and pronounce the longest English words-
Dissect each word into its component pieces
Longest word in English might appear intimidating and difficult. However, remember that memorizing these lengthy terms will be easier if you break them down into small components. We shall demonstrate the key components, such as prefixes, suffixes, and roots.
Root word- A word's fundamental structure.
Prefix- An addition to a root word's beginning that modifies its meaning.
A suffix- An addition to a root word that modifies its meaning.
Using word-memory techniques
Create flashcards using the words and word components. Flashcards are a great study and memorization tool for large words and their parts. Think about installing an English flashcard app to conveniently carry your flashcards everywhere.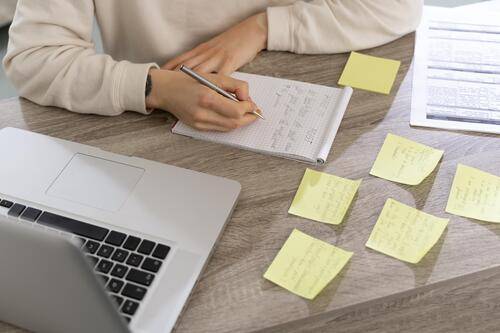 Maintain a running list
Keep track of word parts in a physical or digital notebook. Add new prefixes, suffixes, or root words to your list whenever you come across them. You can keep track of the word parts you learn by doing this. You might use this list when learning more lengthy and complex words.
Do not overburden yourself by learning too many words
The longest word in English might indeed be intimidating. Be patient with yourself, though. Long words are difficult to learn, and you won't become fluent in them overnight. Keep your cool and practice these words softly.

A list of the longest words in English
The following table shows the list of a few longest word in English and their meanings-
Word
Number of letters
Meaning
Pneumonoultramicroscopicsilicovolcanoconiosis
45
A lung disease triggered by inhaling silica or quartz particles.
Hippopotomonstrosesquippedaliophobia
36
It implies a phobia of lengthy words.
Supercalifragilisticexpialidocious
34
The word refers to a statement made while unsure of what to say.
Pseudopseudohypoparathyroidism
30
A hereditary disorder that results in small stature, a round face, and short hand bones.
Floccinaucinihilipilification
29
This word is used to describe the practice of considering something to be unimportant.
Spectrophotofluorometrically
28
This term refers to the spectrophotofluorometer, a device that detects light emissions.
Antidisestablishmentarianism
28
This term refers to a political philosophy that rejects both the state and the religion.
Honorificabilitudinitatibus
27
The phrase means "in an honorable manner."
Psychoneuroendocrinological
27
It refers to the psychological investigation of the connection between human behavior and hormones.
Pneumoencephalographically
26
This technical word alludes to the obsolete medical procedures in which
spinal fluid is drained, and air is injected to make it easier to see the structural elements of the brain.
Dichlorodifluoromethane
24
It is also referred to as CFC-12, and it is
employed as a solvent, an aerosol spray
propellant, and a foam-blowing agent.
Thyroparathyroidectomy
22
The phrase refers to the parathyroid
and thyroid glands being surgically removed.
Otorhinolaryngological
22
It studies anything about or affects the ear, nose, and throat.
Incomprehensibilities
21
This word describes things that are inexplicable or incapable of understanding.
Sesquipedalianism
17
This term means a long term.
Key takeaways
When you hear a new word while reading, write it down so you can review it later.
A fantastic way to increase your vocabulary is to play challenging word games that teach you new words and their meanings.
You must break these lengthy English terms down into their constituent pieces if you wish to add them to your vocabulary and be able to utilize them effectively.
We hope you learned something new from this blog about the "longest word in English". Visit our website or leave a comment if you have any queries or suggestions.
Like this blog? Read next- Basic English grammar rules | 5 best ones to take note of!
FAQs
Question 1: Which word has the most vowels and is the longest?
Answer: Euouae is the longest word that only contains vowels. It has six letters.
Question 2: Why broaden your vocabulary and knowledge?
Answer: With word knowledge, you'll be able to speak more clearly and with fewer words, making it easier for others to understand you.
Question 3: How can I expand the range of my vocabulary?
Answer: The greatest techniques to increase vocabulary are to read frequently, keep a diary and a dictionary, add odd English terms to the notebook, and record the longest words.