How to improve English writing skills | Do it like a pro
Writing is something that you probably do more frequently than you realize. You send many emails, post on social media, update your LinkedIn profile and resume, and message your friends. So now, all that's left is to know how to improve your English writing skills to become aware of the techniques you may use to give your text more clarity and make your copy unambiguous and readable with a conversational tone. 
Useful tips to improve writing skills
Below are some useful ways to boost your English writing aptitudes.
Learn the fundamentals of punctuation and grammar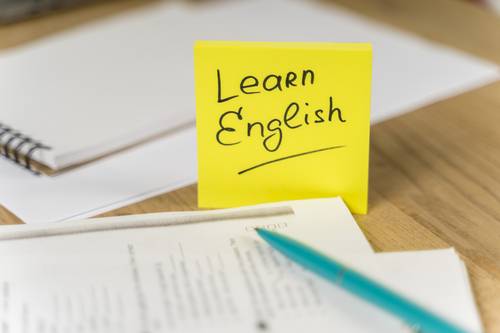 Spelling and grammar are the basis of effective writing. Correct grammar and spelling convey your professionalism and dedication to detail to the readers. Additionally, it facilitates comprehension of your text. Moreover, understanding when and how to incorporate less frequent punctuation, such as colons, semicolons, and em-dashes, can reveal fresh approaches to sentence structure and that is how to improve English writing skills.
Read the content you intend to write
How to improve English writing skills? One way is you can read amusing short stories if you want to write them yourself. Pay attention to the writing styles. When working on a project, you can ask your instructor for samples of well-written submissions from previous pupils. In addition, to write better, include reading in your daily life. Try reading the news in the morning and grab a book before you sleep. If you haven't read much in the past, start with subjects that appeal to you.
Create an outline
Grammar and spelling help you build a foundation. Moreover, a proper outline ensures the reader understands your main points. Creating an outline will often aid in specifying structure. An outline can help you visualize the flow of your writing, explain the topics that need more analysis or review, and highlight the primary points of each section.
Depending on what you're writing, the structure may seem different. A standard essay comprises a thesis statement, body paragraphs, and a summary. On the other hand, the six-stage narrative structure may be used in literature, which includes exposition, the chain of events, falling action, resolution, and conclusion.
Proofread your written content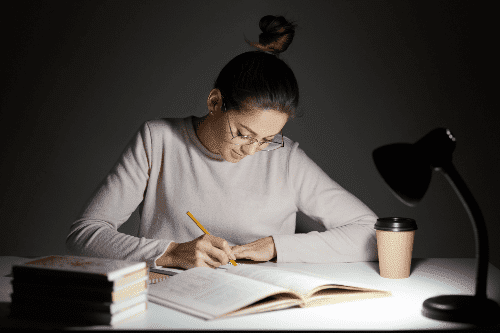 Give yourself time to review the content again and look for flaws, no matter how minor. Also, try taking a day or two off writing so you can return to it with a new view. Establish a proofreading routine that will enable you to read through your work again and eliminate mistakes.
Moreover, it is better to review your writing for typos, consistency issues, and grammar mistakes. Next, you must evaluate and rectify any structural or transitional issues that look significant. Besides, overusing words might obscure your point and mislead the reader. Also, it is prudent to cut down the length of any statements that are fluff, cliche, or too obvious.
Get reviews
Asking for remarks or reviews is a fantastic method to assess how someone other than yourself would understand your material, whether you're composing emails or essays. Have a clear concept of the areas you want the proofreader to pay particular attention to, such as the argument's eloquence, structure, or conclusion.
To review your writing work, you can contact a dependable friend, relative, coworker, or teacher. If you're a student, you can also check with the writing resource center at your academic institute. You might also consider starting a writing group or enrolling in a writing course. Find independent writing classes, community colleges, or online writing courses in your locality.
Analyze writing formats
Once you are confident with the fundamentals of putting pen to paper, consider how a piece of writing is structured. Pay great attention to the arrangement of the paragraphs as one core topic and supporting information make a paragraph.
In addition, a paragraph runs the risk of being confusing if you cram too many core concepts into it. Writing structures organize your ideas to become clear and enjoyable to read. 
Key takeaways
You can use your writing to express yourself clearly, given you focus equally on practice, exposure, and familiarity with fundamental rules.
Keep in mind that writing abilities increase over time. You will improve in English as you practice, and your writing will improve.
It takes more than just knowing words to improve as a writer. Moreover, to write well, you must read a lot.
We hope you learned vital information about "How to improve English writing skills" and visit our website to learn more about effective tips to boost your English writing skills.
Like this blog? Also read: New words in English with meaning | 60 trending words!
FAQs
Question 1. How can I improve my writing skills?
Answer: There are numerous ways to accomplish this. Start by keeping a diary and write daily, create a blog, or post your ideas on Facebook. Moreover, if you share your writing in locations where you can get feedback from native English speakers, you'll develop your writing more quickly.
Question 2. How can I make my writing more creative and innovative?
Answer: Try writing in various locations and at various times of the day. Try to locate a quiet, comfortable area if the noise bothers you.
Question 3. What are good writing habits?
Answer: Good writing involves presenting important topics, compelling assertions, and marshaling evidence.