The University of Toronto | SAT scores requirement for admission
The University of Toronto consists of 11 colleges, each functioning as a separate university. It is wellknown for being one of the top research-focused universities in the world, supporting ideas and breakthroughs. More than 5,60,000 alumni are housed at the University of Toronto, which has a top-notch faculty for both teaching and research.
The University of Toronto has a 43% acceptance rate, and the average GPA of admitted students is 3.6. The University of Toronto SAT scores requirements are strict for admission, including SAT scores of applied students must be higher than the average test score of roughly 1330 on the SAT and 29 on the ACT.
Popular programs of the University of Toronto
More than 700 undergraduate and 200 graduate programs are available at the University of Toronto's three campuses. The University's primary academic section is the Faculty of Arts and Sciences.
The official website features a comprehensive listing of available programs. Architecture, music, urban studies, medicine, anthropology, astronomy, and every other subject you can think of are all available. Many of its programs are among the best in the world, including those in agriculture, physics, geosciences, civil engineering, computer sciences, chemistry, chemical engineering, oncology, optics, physical chemistry, economics, and many more.
Ranking of the University of Toronto
When considering a Canadian university for an international student, the University of Toronto is the first choice. It consistently places in the top 10 of worldwide university rankings. The University of Toronto is one the most outstanding public universities in the world, as shown by these rankings. It has long held the title of "best university in Canada."
34th in the 2023 QS World University Rankings
Number 16 in the QS WUR Ranking by Subject
Graduate Employability Ranking, position 21
Tuition fees at the University of Toronto
Tuition and many other fees make up the costs of attending the University of Toronto. The price of a college education does not end with tuition; there are additional expenses, such as books, transportation, housing, meals, etc. The typical cost of a bachelor's degree (BTech, BSc, etc.) in India is between INR 30 and 35 lakhs, whereas a master's degree might cost anywhere from INR 20 to 30 lakhs.
University of Toronto scholarship
As it is a publicly supported institution, the University of Toronto does not provide scholarships to international students. Students studying abroad should research scholarship opportunities in their home country. The expense of attending the University of Toronto can be daunting. Still, if you are a Canadian citizen, permanent resident, or protected person, you may be eligible for various scholarships and grants.
The University offers OSAP and other forms of government help. Undergraduate domestic and international students affected by COVID-19 can also apply for a COVID-19 Emergency undergraduate award from the University.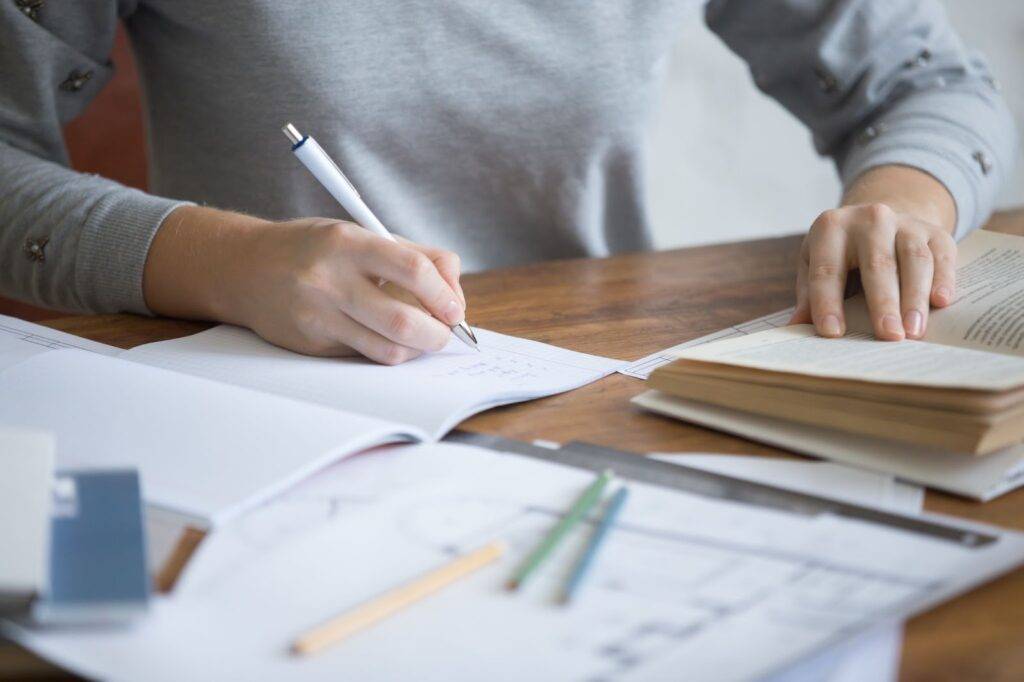 University of Toronto entry criteria
For more information about applying to the University of Toronto, check out the University's Program Finder. Students can self-report their educational history and research the prerequisites for their chosen major. Students from any academic background are welcome to apply for provisional admission to the University of Toronto. It's important to note that there are distinct necessities for diverse fields.
IELTS (6.5 or higher) or TOEFL scores may be required for non-native English speakers. The TOEFL Internet-based Test requires 100 + 22 for Writing. Some alternative test formats, like PTE or Cambridge, may also be acceptable.
PTE, Cambridge, and other tests may be accepted.
Undergraduate applicants need a +12 certificate. Graduate students must show a bachelor's completion.
Advanced Placement/SAT Subject Tests in prerequisite disciplines are recommended for science or commerce/management applicants.
560–760 GMAT needed (if applicable)
Purpose.
Past employer recommendation letter (If any).
Funds for education.
The University Of Toronto admissions
At the University of Toronto, eligibility varies by major. Mississauga, Scarborough, and St. George all host campuses for the University. There are more than 700 undergraduate majors and 300 master's degree concentrations available.
Humanities and Social Sciences
Life Sciences
Physical and Mathematical Sciences
Commerce and Management
Computer Science
Engineering
Kinesiology & Physical Education
Music and Architecture
The University of Toronto, as one of the best places to study in Canada, has high standards for applicants' academic records and test results in English language proficiency. For the IELTS Academic Module, you need a minimum overall score of 6.5 and no individual score below 6.0. To pass the TOEFL iBT, you need a total score of 100 out of a possible 120, with a writing score of at least 22 out of 30.
Key takeaways
The University of Toronto, ranked thirteenth in the world by QS, invites students from around the world.
The city has a superb range of reputable universities, a lovely metropolitan ambiance, and low living prices compared to the United States and the University of Toronto rates.
The institution places a great emphasis on accepting students who achieve academically and work hard to uphold the University's excellent reputation.
Check out our blogs on the SAT if you need help with your SAT preparation for the University of Toronto. For additional help, you may also get in touch with us.
Like this blog? Read next – 8 efficient tips to cracking SAT you need to know.
FAQs
Question 1: How do I accept a University Of Toronto offer?
Answer: The entrance deposit will partially or fully cover your tuition. You can guarantee your position at the University of Toronto Scarborough by paying the required deposit. Before the offer acceptance date, submit your ACORN entrance deposit.
Question 2: How safe are the campuses and the city of Toronto?
Answer: Toronto has been named one of the world's most livable cities because of its high standards of safety, tolerance, and friendliness (The Economist, 2019). Its high standards of living, security, and prestige have earned it international acclaim, making it one of the world's best cities.
Question 3: Which month of intake is best for the University of Toronto?
Answer: The University of Toronto accepts applications throughout the year. However, the three most common times are fall, winter, and spring/summer. The Fall semester enrollment period is the most popular with international students. All the data you need to know about the September 2023 intakes have been provided.