Conestoga College | An overview!
Conestoga College is a provincial leader in training, which is benefiting over 23,000 registered students through campuses and training sites. Every year, roughly 30,000 people enroll in several educational programs. As one of the country's top research institutions, Conestoga supports student learning while also assisting area businesses to grow, innovate, and improve efficiency. And for admission to this prestigious institute, a good IELTS score is crucial. Hence read on to learn the IELTS score required for Conestoga College.
Admission procedure for Conestoga college
To apply, you must fill out the admission forms available on the college's official website with the necessary information. After that, you must pay the application fee, complete all of the paperwork, and submit them. The basic application requirements are as follows-
International students who have taken the IELTS and TOEFL exams are eligible for admission.
To be eligible to apply, you must have a minimum IELTS score of 6.5 and a TOEFL (IBT) score of 88.
Aside from that, you should look into the number of seats available in the college since certain programs are extremely competitive.
International students must pay a non-refundable deposit fee. This fee is assessed annually and covers two semesters. You may also have to pay additional fees for various services.
For immigration purposes, you will need a study permit, a passport, and all the paperwork listed on the page.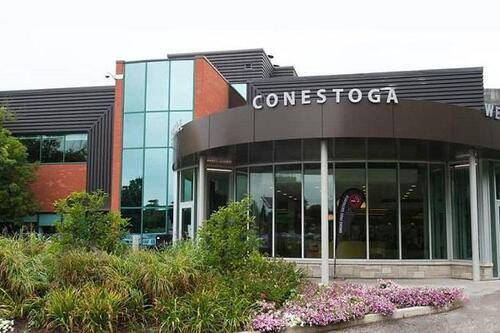 The following are the admission requirements for some of Conestoga College's courses-
| | |
| --- | --- |
| Program | IELTS Score |
| DIPLOMA/CERTIFICATE | 6.0 IELTS Academic (with no band less than 5.5) |
| DEGREE | 6.5 IELTS (with no band less than 6.0) |
| GRADUATE CERTIFICATE | 6.5 IELTS Academic (with no band less than 6.0) |
Know the eligibility criteria
Here are the Conestoga college eligibility requirements you must meet-
Fundamental Undergraduate Degree
An applicant must have completed at least six Grade 12 University or Middle-level courses with a 65% average. Depending on the course you take, some special criteria on a subject may be required.
Basic Graduate Diploma
An applicant must have a two or three-year diploma or a degree in a similar discipline from an authorized college or university.
Diploma
Conestoga College provides a variety of diplomas with different prerequisites for each. Almost all courses require applicants to have studied English in Grade 12 and, if the subject requires it, mathematics as well.
Ranking of Conestoga college
Conestoga is ranked 12th among Canada's Top 50 Research Colleges, with more than 88% of graduates finding work within six months after graduation. Conestoga is most renowned for being a pioneer in polytechnic education. It provides a third choice between university and college, combining in-depth academic knowledge with hands-on practice. Computer Science, Mechanical Engineering, Business Management, and Healthcare are among the most popular programs in Conestoga.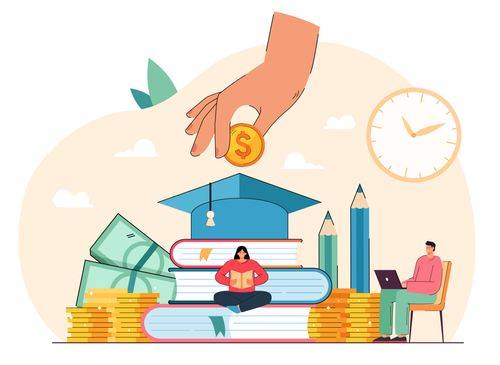 Conestoga college scholarships
International students who meet specified criteria, successfully produce proof and write to the institution before the following session will be free from international tuition fees. The college tuition price includes all post-secondary education expenditures and is calculated based on the duration of the program. (If you are taking a part-time course, your tuition will be charged per hour). There are other ways to reduce your expenses, such as scholarships and rewards.
President's Honor Roll Award for #EducatetheWorld – Graduate students from all programs are eligible for this $1000 award.
The Arnold Rose Academic Grant is available to third-year students with a technical degree. This prize is valued at $500.
Conestoga College International Admission Merit Scholarship is for merit students from various countries who attend Conestoga in the autumn, winter, and spring semesters.
Conestoga Students Inc. Sporting Scholarship – This grant is given to college players or students who volunteer in the athletic community. The varsity coaches select those who have demonstrated devotion and academic excellence. This award is worth $1,000 and is open to all winter participants.
Key takeaways
Conestoga is a prestigious institution in Canada. It is a career-oriented education system with applied research programs that ensure students have enough real-world experience.
It offers its students a wide range of services, including medical and food services and entertainment and library facilities. Extra tutoring, counseling, and housing support are also available to students.
It provides full-time and part-time programs, scholarships, and awards to help with academic expenditures.
If you find any roadblock while applying while applying to your dream college, contact us for guidance from our counselors. You can also express your ideas by leaving a comment.
Like this blog? Read next- Here's your list of top countries accepting IELTS this year
FAQs
Question 1. Can I get admission in Conestoga College easily?
Answer: Apparently, the acceptance rate for Conestoga College is 85%; which makes it quite easy to take admission in the college.
Question 2. How long will it take to receive a letter of admission from Conestoga College?
Answer. Depending on the program, acceptance letters may be received as early as November 1 or as late as February 1. As Conestoga College offers a variety of courses with varying lengths, the recommended minimum average waiting time for offers is 4-8 weeks following the application period or after applying.
Question 3. What is the needed percentage for Conestoga College?
Answer. International students must have a minimum overall aggregate of 65% in high school to be admitted to undergraduate courses and a minimum overall aggregate of 70% in bachelor's degrees to be admitted to postgraduate studies.