IELTS score for Lambton College | All about Lambton College
Since it began serving students from Canada and abroad more than 50 years ago, Lambton College has transformed from a public, non-profit institution to a major player in the post-secondary education industry. It is committed to offering top-notch instruction and training while positively impacting the community's social and economic well-being. International students with academic backgrounds besides English are required to have an IELTS score for Lambton College admission.
Lambton College welcomes students from all around the world to enrol in one of its 113 academic programs. The institution provides 102 courses in the fall semester, with 39 available in the spring and 37 in the winter.
A variety of management courses, including a Business Management Certificate that can be completed in a year and a Sports and Recreation Management degree that takes three years to complete, are available at the university. Community service, health science, and commerce & technology fields all provide prerequisites.
IELTS score for Lambton College | What is an ideal score?
Due to Canada's status as an English-speaking country, Lambton College requires Indian students to provide evidence of their English language skills before being accepted. The TOEFL and the Overseas English Language Testing System (IELTS) are recognized for international students, while Indian students must submit their IELTS score for Lambton College instead. To enrol at Lambton College, you must achieve the minimum score on an approved English proficiency exam. The following are the required minimum IELTS score for Lambton college.
| | | |
| --- | --- | --- |
| Exam | Minimum Requirements (Undergraduate) | Minimum Requirements (Graduate) |
| Lambton College IELTS | 6.0 | 6.5 |
Lambton College rankings
Lambton College is a leading institution of higher education in Canada, drawing international students to its many academic offerings. Lambton College, located in Sarnia, Ontario, offers students an excellent education in a kind and encouraging setting. The college has been listed in Canada's top 10 best colleges for several years.
Lambton College ranks among the best compared to other universities in Canada. In terms of both student satisfaction and quality of life as a student.
Lambton College fees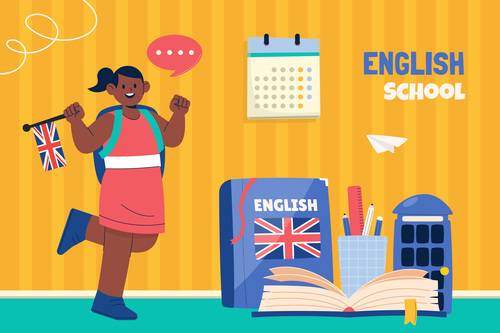 Lambton College charges around CAD$8,500 in semester tuition fees. Tuition for Bachelor's, Master's, and Master's in Business Administration is listed below-
UG COllege Fees CAD $17,500
The PG Tuition Fee Is CAD 19,500
Diploma Fees In Canada: $15,000
MBA Costs In Canada: $22,500
The university provides several financial aid programs to assist students. Volunteers can pick and choose which ones work best for them. What follows are descriptions of the various forms of financial aid that the university provides-
Financial aid is available at Lambton College through student loans, grants, scholarships, bursaries, and on-campus jobs for international students hoping to study in Canada.
The university gives over a million dollars in scholarships to more than a thousand students yearly.
You must be enrolled full-time in an accredited 2-year college or university program and have a cumulative GPA of at least 3.0 (or 83-86%). It is required that all applicants have a minimum IELTS score of 7.
There is a wide variety of on-campus jobs available to students. They can participate in the work-study program during the academic year. Full-time work during the summer and winter breaks is possible under the Employment Between Academic Terms Program (EBAP).
IELTS score for Lambton College | Eligibility criteria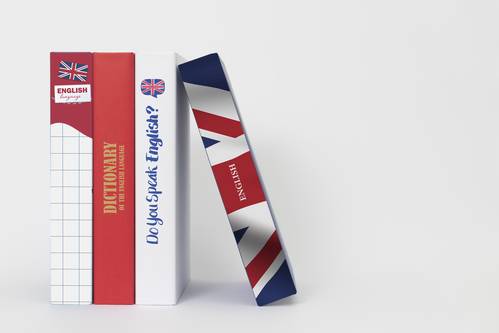 You must meet the bare minimum of a given program's entry standards to be allowed to be enrolled. These are the most frequently asked questions about admission to Lambton College.
Transcripts from school.
Evidence of how well you do on an English-language exam.
The application cost of 150 Canadian Dollars (CAD) is non-negotiable and non-refundable.
Lambton College admissions
There are three foreign student enrollment periods at the university: the fall (September), winter (January), and summer (May). You should exercise caution while selecting an intake to apply to because not all programs are offered in each intake. Below you will find information about the application window for each available intake-
The enrollment period for the upcoming fall semester runs from November 1st to April 30th.
From March 1st to August 31st, the college has its winter intake.
New students may enroll for the summer term between July 1st and December 1st.
How to apply?
Refer to the following steps to apply for the college-
1. Lodge an online application
You can only submit your application through the official website. It is crucial to have electronic copies of all essential papers ready to upload during the application process. The files included in the list are-
Transcripts from school.
Report card for an English-language proficiency exam, etc.

2. Pay the tuition fees
To secure your place in the incoming first-year class, you must pay the first-year tuition cost when the college accepts your application for admission and extends an offer of admission. It will also improve your chances of being granted a student visa to Canada.
3. Apply for Canada Student Visa
To attend a university in Canada, international students need to apply for and obtain a student visa. After receiving confirmation of your college enrollment, you should immediately apply for your visa.
Lambton College placements
The employment rate at Lambton College is 89.1%. Students can get help and advice from the professionals at Career Recruitment Services as they search for post-graduation employment. The kids will probably be able to get jobs that interest them. To the employers' delight, the college has an 85% satisfaction rate. Lambton College graduates can expect an average annual salary of 139,000 CAD (85,00,000 INR).
Key takeaways
Lambton College's programs and courses are prevalent and often have waiting lists.
Be sure to send an application to Canada if you consider continuing your education there. Get your applications in early and to the best college you can.
Lambton offers diploma programs in various fields, including technical training, business, computer programming, and more. Approximately 40 graduate-level courses in cybersecurity, data analytics, and others are offered part-time and full-time.
We hope you enjoyed reading this blog. In case of any queries, reach out to us or drop a comment below!
Like this blog? Read next – Best colleges in Canada | Top 10 colleges you must know about!
FAQ
Q1. What is Lambton College's acceptance rate?
Answer- The average admittance rate at Lambton College is 80%. Students who consistently perform above the norm on standardized tests have a good shot at being accepted to the university of their choice.
Q2. Does Lambton College offer student exchange programs?
Answer- Lambton College offers its international students several exchange student programs from which they can choose.
Q3. Is Lambton College suitable for international students?
Answer- There are 13,000 students enrolled at Lambton College, and 3,500 are from outside the United States. The university is well-liked by international students, as 26.92% of its enrollment comprises students from outside the United States.