Stevens Institute of Technology | GRE scores required for admission
Stevens Institute of Technology has had a long history dating back to its foundation in 1870. It is one of the country's oldest technological colleges of higher learning. Having one of the highest GRE scores will set your application apart from the competition. As a result, your chances of receiving a scholarship will improve.
You should always aim for a higher score than the minimum required by the universities you want to attend. To attend Stevens Institute of Technology, you must have a GRE score of 300-305. Furthermore, if your GRE composite score is high enough, you can apply for scholarships that use test scores as the only basis for selecting beneficiaries.
GRE | Get familiar with the scoring system
First things first: let's talk about the GRE's scoring system. There are three distinct portions of the GRE-
Verbal Reasoning
Quantitative Reasoning
Analytical Writing
The verbal and quantitative portions of the exam each have their separate scoring ranges from 130 to 170. On a scale from 0 to 6, the Analytical Writing portion is graded in increments of 0.5.
Popular programs of the Stevens Institute of Technology
One of the two colleges in the US that teaches first-year students about entrepreneurship is Stevens Institute of Technology. The University offers more than 100 graduate certifications, 56 master's degree programs, 22 doctoral degrees, and 34 undergraduate majors. More than 20 master's degrees in in-demand professions are taught online. A few of the best courses offered by the University are as follows-
Master of Engineering, Applied Artificial Intelligence
Master of Engineering, Robotics
Master of Science, Data Science
Master of Science, Stochastic Systems and Optimization
Master of Science, Computational and Medicinal Chemistry for Drug Discovery
Master of Engineering, Systems Engineering
Master of Engineering, Information and Data Engineering
Master of Science, Enterprise and Cloud Computing
Master of Science, Cybersecurity
Master of Engineering, Chemical Engineering
Rankings of Stevens Institute of Technology
US News ranks Stevens Institute of Technology as the 83rd-best national University. The following are rankings from various highly regarded groups that feature schools-
The QS World University rankings placed them between 701 and 750
Subject-Wise QS WUR Rank: 651-670
Graduate Employment Position: 301–500
101-110 US UNI (universities)
Stevens Institute of technology fees
Undergraduate degrees at Stevens Institute of Technology cost an average of 56,920 USD (about 42.6 lakhs INR). To be eligible for graduate school, applicants must have a minimum of USD 39,556 (29.6 lakhs INR). International students' average cost of living is USD 18,850 (14.96 lakhs INR).
Stevens Institute of Technology | Scholarships
The Stevens Institute of Technology awards merit scholarships to eligible students every year. Once you are admitted, you are automatically considered for these scholarships. For the same, no additional application is necessary.
The merit scholarships may pay the entire cost of tuition or up to $5000 (INR 3,70,000). The scholarship won't be more than the price of tuition. This merit-based scholarship is renewable annually for eight full-time undergraduate semesters if you are awarded it. Remember that you must fulfill the prerequisites for renewal-
Award for Ann P. Neupauer
The Edwin A. Stevens Award
Awarded by FIRST
Scholarship for Martha Bayard Stevens
White House Scholarship
Scholarship for Clark
The Matching Scholarship for ROTC
Global Education
The context of the placement
Stevens Institute of Technology | Entry Criteria
Graduate students at Stevens are expected to have earned a bachelor's degree from a regionally or nationally accredited University in the United States or its foreign equivalent. The following must be included in a complete application-
Applying over the Internet
Non-refundable application fee of $60
Two supporting letters
Provide an official copy of your college (and graduate school) transcripts to prove that you have completed the required level of education.
All full-time master'smaster's and doctoral applicants must provide GRE or GMAT scores. The GRE and GMAT scores you submit will only be valid 5 years after the test date.
Resume/CV (School of Business only)
Statement of Personality (required for all full-time applicants)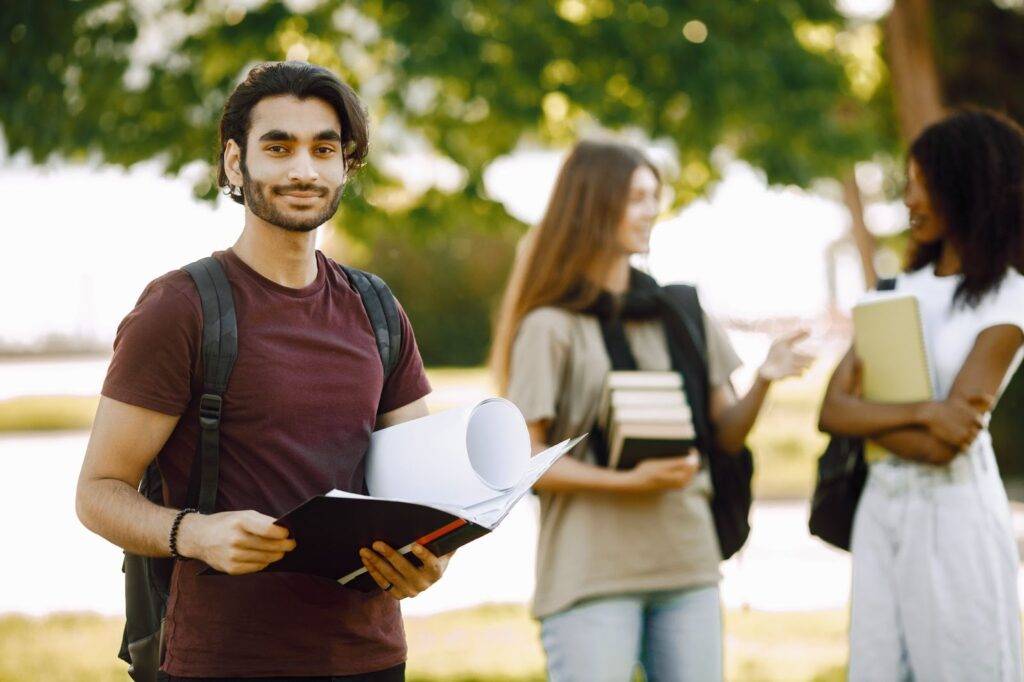 Explore the admission criteria and procedure
At Stevens Institute of Technology, prerequisites change from course to course. We've outlined the non-negotiables of the process below-
Document required
SOP: Some courses require it.
LOR: Essential to every course
Essays are necessary for some courses.
CV: Necessary for some courses
Additional records: Transcripts are necessary.
Application fees
Most programs have application costs ranging from USD 60 (INR 4,440) to USD 70. (INR 5,180).
Stevens Institute of Technology | What are the placement services?
The University's placement services are accessible for selected majors. Lockheed Martin Corp., CH2M Hill, General Electric, Accenture, BMW, 3M, KPMG, Path, Credit Suisse, and many more are all familiar names in the recruiting industry.
Six months after graduation, roughly 95% of the class secured the salary they wanted. In 2019, the average income for all majors was $76,400 (INR 56,56,000), with the maximum remuneration being $142,000 (INR 1,05,08,000) from the approximately 300+ organizations that recruit straight from college. Chemical engineering, quantitative finance, and computer science/cyber security are among the highest-paying majors in the United States.
Key takeaways
Students at Stevens are provided with the resources they need to advance their professions while turning their ideas into reality. After graduating, Stevens students will have the chance to make a difference in a variety of professions on a worldwide scale.
International students who demonstrate great academic performance are awarded a small number of Global scholarships each year by the institute. Remember that international students who want their applications for scholarships to be considered must submit their CSS profiles through the College Board website.
Stevens University is divided into four schools or colleges, including the College of Arts and Letters, despite its emphasis on science and engineering.
Check out our blogs on the GRE Exam if you need help with your GRE preparation for the University of Toronto. For additional help, you may also get in touch with us.
Like this blog? Read next – GRE books | 10 books you must have to ace this exam!
FAQs
Question 1: Is Stevens Institute of Technology an excellent place to study?
Answer: Yes, with top positions in global rankings and superb facilities, the Stevens Institute of Technology is an excellent place to study.
Question 2: Who are the Stevens Institute of Technology's notable alumni?
Answer: William Destler, a professor; Greg Gianforte, a congressman from the United States; and Frederick Reines, an American physicist, are just a few of the University's well-known graduates.
Question 3: Can I get into the Stevens Institute of Technology with a 3.5 GPA?
Answer: No minimum GPA or test results are needed to apply to Stevens. Successful applicants in recent entering classes had SAT scores ranging from 1330 to 1480 with an average GPA of 3.8 (out of 4.0).