ACT to SAT conversion | Is score conversion helpful?
The ACT to SAT conversion can be used to determine which test you perform best on. Knowing how your score translates will help you evaluate your performance and prospects of admission to multiple universities, even if you only take one exam. You can determine which test you are good at by taking practice exams for both the SAT and the ACT.
Comparison between SAT and ACT | Test differences
Colleges and other institutions utilize standardized tests like the SAT and ACT to determine how prepared you are for college-level education. At first sight, there doesn't seem to be much difference between the two exams. They all require nearly the same amount of time to complete and cover the same essential subjects—reading, writing, vocabulary, problem-solving, and mathematics—taking up around 3 hours and 35 minutes for the ACT and 3 hours and 50 minutes for the SAT.
The SAT underwent an extensive makeover and redesign in 2016, and as a result, its format is now quite similar to that of the ACT. The two exams used to be more distinct from one another. Although all US schools and institutions accept the ACT and SAT, there is no apparent advantage to taking one test over the other. Despite all these similarities, a few differences might influence your choice. The main differences are shown below-

1. Time for each section
The most significant variation is the amount of time allocated for each test component. While the ACT wants you to complete the questions more quickly, the SAT allows extra time for each question in every test section. The SAT questions occasionally necessitate more prolonged reading and problem-solving periods. The ACT also has more questions than the SAT.
2. Scoring scale
The two tests have significantly different grading systems as well. The ACT offers a score calculated on the average of each component on a scale of 1-36, while the SAT awards a total score of 400 and 1600 points.
You might be able to determine which test you perform best on using the ACT to SAT score conversion tool.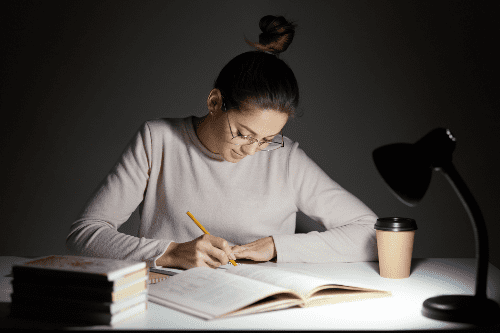 3. Sections on Science and Mathematics
The ACT's science section has a unique component. The ACT has one math and one science section, compared to the two math sections of the SAT, which requires a calculator and the other does not. Both tests' reading and writing portions are called "English" for the ACT. The ACT covers a larger portion of Geometry and Trigonometry than the SAT and permits calculators for every exam segment. Both exams place a great focus on Algebra.
The SAT provides a small reference guide with illustrations and formulas for numerous basic mathematical concepts, but the ACT does not. It might be helpful for students who have trouble remembering formulas. The SAT math score, however, accounts for about 50% of the final exam score. On the other hand, the ACT's math part only contributes to around a quarter of the overall test score. Due to this, even while the SAT can be a good reference tool, it may not be the best test to undertake if you have arithmetic problems.
4. Questions regarding Command of Evidence
The two tests' question formats also diverge considerably from one another. The questions on the SAT's particular reading portion are organized chronologically with the content they refer to, and you must support your answers with evidence. However, no section of the ACT questions requires proof; instead, they are randomly listed according to the paragraph they refer to.
5. The optional writing or essay task
The SAT and ACT have an optional writing or essay component. However, a different approach to responding to the given question is required for each test. For the SAT exam, you will be given a writing prompt and expected to analyze the subject. It is an objective or fact-based task. The ACT, however, will provide you with a prompt asking for your opinion on the matter.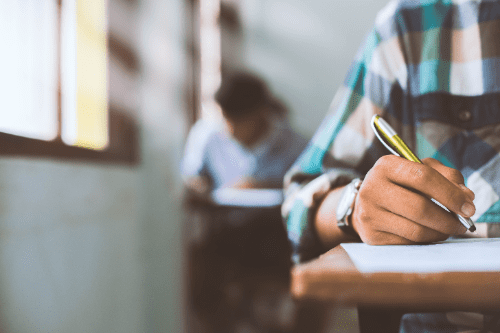 ACT to SAT conversion chart
The table below is useful for the ACT to SAT conversion-
| | |
| --- | --- |
| SAT composite score | ACT composite score |
| 1570-1600 | 36 |
| 1530-1560 | 35 |
| 1490-1520 | 34 |
| 1450-1480 | 33 |
| 1420-1440 | 32 |
| 1390-1410 | 31 |
| 1360-1380 | 30 |
| 1330-1350 | 29 |
| 1300-1320 | 28 |
| 1260-1290 | 27 |
| 1230-1250 | 26 |
| 1200-1220 | 25 |
| 1160-1190 | 24 |
| 1130-1150 | 23 |
| 1100-1120 | 22 |
| 1060-1090 | 21 |
| 1030-1050 | 20 |
| 990-1020 | 19 |
| 960-980 | 18 |
| 920-950 | 17 |
| 880-910 | 16 |
| 830-870 | 15 |
| 780-820 | 14 |
| 730-770 | 13 |
| 690-720 | 12 |
| 650-680 | 11 |
| 620-640 | 10 |
| 590-610 | 9 |
Key takeaways
A university does not favor one exam over the other if its admissions requirements state that both the ACT and SAT are acceptable.
The best way to determine which test will most accurately reflect your academic ability is to take both exams on practice runs.
You must start studying as soon as possible to gain the necessary knowledge and confidence to perform well on either test.
We hope you enjoyed reading this blog. In case of any queries, reach out to us or drop a comment below!
Like this blog? Read next- ACT vs SAT: A guide to choosing the right exam for you
FAQ
Q1. Does passing both examinations guarantee admission to a reputable college?
Answer– You are not required to submit both; nevertheless, institutions prefer receiving both. Instead of wasting time and energy on both, one should concentrate on studying for each of them to succeed.
Q2. Why is score conversion necessary?
Answer- Conversion enables you to select the exam where you can perform at the highest level.
Q3. How do I determine which examination to take?
Answer- You can determine which exam to take based on your performance by taking practice tests for the ACT and SAT and converting your results.