IELTS advanced writing | An overview
Advanced IELTS writing is an important part of the International English Language Testing System (IELTS). IELTS measures a student's language proficiency across four skill areas: reading, writing, speaking and listening. Of these four language areas, writing is particularly important for those planning to study abroad. Writing is the key to both successful communication and academic success. The IELTS advanced writing exam sets the bar for what students need to know to be successful.
Any student planning on taking the IELTS exam should pay close attention to the writing section. It measures a student's ability to communicate clearly and concisely. The key to success in this section is understanding the types of tasks students will be facing and how to approach the exam's writing portion.
Preview of the IELTS Writing Section
Your ability to answer the assignment with coherence, grammatical sense and precision, and the flow of your words is tested in the IELTS Writing Section. This component will depend heavily on your capacity to articulate your ideas, provide responses, and comprehend the assignment. There is a 60-minute time constraint, and you have to finish 2 jobs in that period. Both the Academic Test and the General Test are accurate in this regard.
IELTS Academic test
The Academic Test's first task takes 20 minutes to complete. Graphs, charts, tables, or other representations may be used to present part of the data to you. You will need to comprehend, summarise, draw conclusions from, or describe the provided data in your own words depending on the activity (at least 150 words). Your tone should be neutral or semi-formal, and your writing style should be scholarly. The substance and essential elements of the data must be captured.
You will be given an argument, point of view, or issue for the second activity, and you will be required to respond with an essay (at least 250 words). Your tone should remain official, and your writing style should be academic. Your comment must be pertinent and well-considered. Study the subject thoroughly. Keep this task to 40 minutes, and include pertinent examples.
IELTS general test
The first objective for the General Training Test requires you to respond to a scenario in at least 150 words and within 20 minutes. The scenarios could involve-
Expressing needs and wishes.
Asking for information.
Presenting or explaining the given scenario.
Even providing information.
What you need to ask for will be made clear by the task. Therefore, read carefully. The tone will change depending on the circumstances, such as strict no-nos, plagiarism, and bullet points.
The second task on the academic and the second on the general tests are comparable. It entails being given an argument, perspective, or point of view and responding to it in a pertinent manner by writing an essay. The course lasts 40 minutes, and the minimum word count is 250. Don't drift off subject!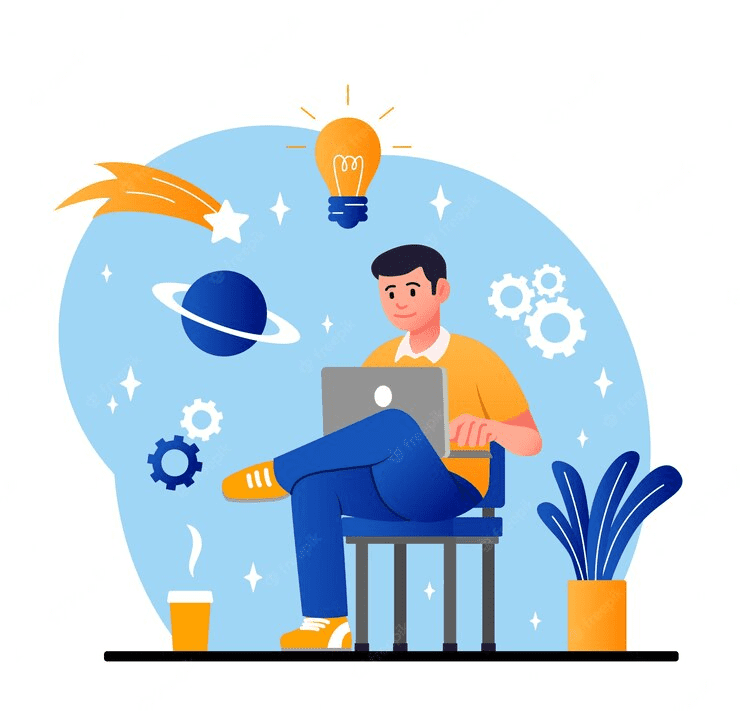 Tips and tricks to master the IELTS advanced writing
The IELTS exam preparation is difficult, pushing even the most seasoned language learners to their absolute limits. The writing portion of the exam can be the most nerve-wracking for many people, but don't worry—we have some good advice for anyone who might be having trouble. You'll ace the IELTS advanced writing test if you look at some of our thoughts and tips.
Identify the prompt
Make sure you know exactly what the assignment is asking you to do, whether you're writing for the Academic or General Test or whether you're on Task 1 or Task 2. If you're writing a letter, choose the appropriate register (formal or casual) and understand the appropriate salutations and closings. Identify both sides of the argument if you're writing an opinion essay.
When discussing graphs or processes, first state what the graphs represent, then state the key trends and pertinent characteristics that may be compared. You can start creating your paper's outline once you fully understand the assignment.
Always sketch out your ideas
You should draft an outline before you begin writing. Some students contend that since the exam is timed, they shouldn't waste precious time creating an outline. Simply said, this is untrue! An outline will save you time by helping you stay focused and on the topic while you write. Before you begin writing, an outline will also assist you in organizing your thoughts and placing them in the most effective sequence. The ability to concentrate on the vocabulary you are using rather than the concepts you will express is the main benefit of having a strong outline.
Put forth your best effort
Choose the sequence in which you will deliver your ideas while organizing the opinion essay at the outline stage. The powerful body paragraph should come first because it will leave the best and most lasting impression on the reader. If there are three body paragraphs, place the strongest first, the next-best, and finally, the poorest one. This way, your reader will get a positive impression of your essay.
Key takeaways
IELTS Writing has many different components that assess your ability to write in English differently.
Instead of stressing about how long your essay will be, choose fascinating vocabulary and avoid repetition.
Carefully plan your time so that you have around 5 minutes remaining after writing your essay to proofread it.
Contact us right away for advice on IELTS writing tasks and other international education tests.
Like this blog? Read next- How to ace the IELTS writing task 2 effectively?
FAQs
Question 1. When writing an academic essay, can I utilize contractions?
Answer- No, you shouldn't use contractions when writing a formal letter or an academic essay. Slang terms and colloquialisms should also be avoided in writing assignments.
Question 2. What aspect of IELTS writing is most crucial?
Answer- Paragraphing is essential for all writing assignments. If you don't use or don't use paragraphs well, you will drastically reduce your score. Therefore, be sure to examine and practice good paragraph structure while you prepare for the exam.
Question 3. Can we utilize idioms in writing task 2?
Answer- You are required to compose a brief essay in an academic style for Writing Task 2 for both Academic and General Training. It is improper to use slang words, such as idiomatic expressions when writing this kind of essay, just like it is improper when writing formal letters or academic reports.