So, you've been going back and forth, mulling over whether the GMAT is your golden ticket to that dream MBA program abroad. Let's cut to the chase: around 200,000 people take the GMAT for MBA every year, and there's a good reason—or five—why it's so popular for MBA admissions. Intrigued? Let's dive in.
Why GMAT over other tests?
Direct Answer – The GMAT is specifically tailored for business school applications, making it more aligned with MBA curriculums.
Specialized Business Skills – Unlike other standardized tests like the GRE, the GMAT is designed to assess skills that are critical in a business environment. This makes your GMAT for MBA application much more relevant.
Globally Recognised – The GMAT for MBA is accepted at over 7,000 programs across 2,300+ graduate business schools worldwide. This makes it easier to apply to multiple schools with one test score.
B-Schools' Preference – A survey by Kaplan Test Prep revealed that 90% of admissions officers in the U.S. MBA programs prefer GMAT scores over GRE scores.
Key stats
The average score in GMAT for MBA programs is around 700.
According to GMAC, the folks who administer the GMAT, 9 out of 10 new MBA enrollments are made using a GMAT score.
Note: Always keep an eye on the GMAT syllabus for the MBA to stay updated.
GMAT for MBA – A brief overview of the syllabus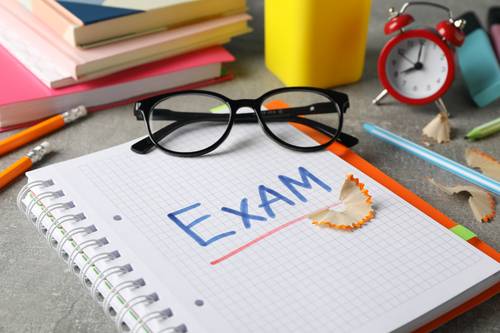 The GMAT exam isn't just a test; it's a statement of your business acumen. The GMAT for MBA comprises four sections: Quantitative, Verbal, Integrated Reasoning, and Analytical Writing. Each section is designed to measure skills crucial for business management roles.
Quantitative – This section tests your mathematical reasoning and analytical skills. You're likely to encounter questions that simulate real-world business problems.
Verbal – This part of the exam assesses your ability to understand, interpret, and evaluate written material. These are vital skills when you're going through reports or leading team meetings.
Integrated Reasoning – Designed to measure your ability to interpret data from multiple sources, this section can be a real eye-opener for those who consider themselves savvy but haven't been tested in a business context.
Analytical Writing – Your ability to articulate complex ideas clearly and effectively is under the spotlight here.
Remember, you're not just showcasing your intelligence with your GMAT score but also your readiness to handle an MBA program and, by extension, a high-stakes career in business.
Scholarships and financial aids – Your GMAT score can open doors to
Getting a high GMAT score isn't just about impressing admissions officers; it's also about your wallet. Many top MBA programs offer substantial scholarships based on your GMAT scores.
According to a report by the Kellogg School of Management, up to 25% of their students receive some form of scholarship, and a significant portion of that is influenced by GMAT scores. So, acing the GMAT can literally pay off, reducing the overall financial burden of your education.
Top 5 motivators for taking the GMAT for MBA abroad
When it comes to admissions, the GMAT for MBA is often the go-to test for a reason: it's tailored to gauge your business acumen. Admissions committees rely on it to sift through a plethora of candidates. Scoring well on the GMAT can be a strong indicator of your ability to succeed in a rigorous MBA program. With that in mind, if you're angling for a spot in a top-tier business school, you don't want to pass up the competitive edge a solid GMAT score can give you.
Scholarship opportunities
Did you know that your GMAT score can literally pay off? Many business schools offer scholarships based on GMAT scores. A high score could save you thousands of dollars in tuition fees. For example, the Kellogg School of Management offers merit-based scholarships that take your GMAT scores into account. Now, you'll never wonder whether the GMAT fee was worth it.
Career progression 
MBA is the end game, but the benefits of taking the GMAT extend beyond school applications. Companies do take note of GMAT scores when considering promotions or new hires in certain positions. So, yeah, the GMAT can be an investment in your long-term career.
Choice and flexibility
Let's get real. The GMAT offers you a world of choice. It's accepted in more than 110 countries and gives you a chance to apply to an array of MBA programs. If you have a niche interest, say, in green energy finance or healthcare management, the GMAT can open doors to specialized MBA programs tailored for these fields.
Tailored study plans and skill assessment
The GMAT for MBA is a computer-adaptive test, meaning the difficulty level adjusts based on your answers. This helps in two ways: it keeps you engaged during the test and gives you a more accurate skill assessment. Moreover, plenty of study resources, including the official GMAT study guide, are at your disposal to provide a structured study plan.
Key takeaways
The GMAT is tailored for business school applications, making it more relevant for MBA programs.
Accepted at over 7,000 programs worldwide, the GMAT offers global recognition and flexibility in school choices.
The average GMAT required for MBA programs hovers around 700, and 9 out of 10 new MBA enrollments use a GMAT score.
The GMAT exam comprises four sections—Quantitative, Verbal, Integrated Reasoning, and Analytical Writing—each designed to measure specific business skills.
High GMAT scores can earn you scholarships, making the test fee a worthwhile investment.
The GMAT is accepted in more than 110 countries and allows you to apply to specialized MBA programs.
Liked this article? Know more about GMAT Study Mistakes to Avoid – For high scores on your first attempt in our exclusive blog.
In case you require assistance regarding admission abroad for an MBA, you can reach out to us.
FAQs
 Is GMAT compulsory for MBA in Canada?
Well, it varies by program. Some MBA programs in Canada do require the GMAT,
especially the more competitive ones. However, there are also programs that will admit you based on your work experience, other test scores, or undergraduate GPA. That said, a good GMAT score will undoubtedly strengthen your application.
GMAT vs GRE for MBA – Which is better?
Generally speaking, the GMAT is more tailored towards business schools and is
sometimes preferred by them. However, a growing number of business schools are
accepting GRE scores as well.
What is the minimum GMAT score required for an MBA?
It varies from school to school and even from year to year. Top-tier schools often look for scores above 700, but there are many quality MBA programs where the average GMAT score of admitted students is around 650.
How to prepare for the GMAT for MBA?
There's no one-size-fits-all answer here, but most folks benefit from a mixed approach. Utilize official GMAT prep materials, consider taking a prep course, and try to solve as many practice problems as you can. Also, don't underestimate the value of timed practice tests; they'll help you get a feel for the real thing.