IELTS answers | An overview of the IELTS exam
IELTS, or the International English Language Testing System, is a globally recognized English language proficiency test. Millions of aspirants, in pursuit of academic or professional opportunities in English-speaking countries, turn to the IELTS every year, aiming for a high band score. However, one common misconception floating amongst test-takers is the idea of memorizing IELTS answers. While this may seem like an easy way to ace the test, the reality is far from this perception. Here we will discuss the important aspects of why avoiding memorizing IELTS answers is suggestive to enhance your score, in the section below.
10 reasons why you shouldn't memorize your IELTS answers
Many candidates believe that memorizing model answers is the key to acing the exam. However, this approach is counterproductive and can hinder your overall performance. Here are 10 reasons why you should avoid memorizing your IELTS answers–
1. Authenticity over memorization
IELTS examiners are seasoned professionals trained to recognize memorized responses. They favor spontaneous and authentic responses that genuinely reflect a candidate's English language proficiency. Therefore, rote learning of IELTS answers can potentially lead to lowering your score rather than boosting it.
2. Memorization hinders understanding
The main objective of IELTS is to test your understanding and fluency in English. Memorizing answers may get you through a couple of questions, but what about the rest? The chances are that you may find yourself in a tricky situation if you come across questions that you haven't memorized answers for. Understanding the question and forming an appropriate answer will undoubtedly prove more beneficial.
3. Dynamic nature of questions
Questions in the IELTS exam are not fixed. They vary from test to test. So, the question arises, "Should I memorize IELTS writing answers?" and the answer is, no. There's a wide array of topics that can be asked in the writing section, and it's nearly impossible to prepare memorized answers for each one of them. The same applies to the speaking section as well.
Instead, developing a deep understanding of how to structure your responses and express your ideas logically and coherently can be far more effective.
4. Impact on spontaneity and flexibility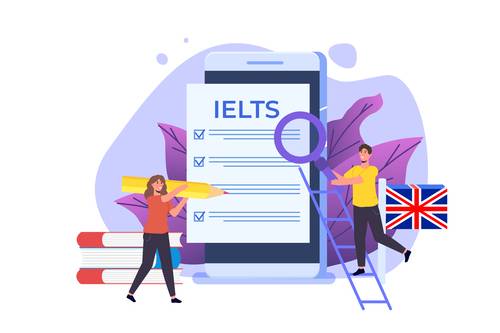 To answer the question, "Should I memorize IELTS Speaking answers?", consider this: IELTS speaking test is designed as a conversation, not a memorized speech. Therefore, memorizing responses can negatively affect your spontaneity and flexibility during the conversation. The examiners want to hear your opinions, thoughts, and ideas. They evaluate your ability to communicate effectively, not your memorization skills.
According to the British Council, the Speaking test is "as close to a real-life situation as a test can get." Therefore, the ability to engage in a natural conversation is crucial. Memorized responses often sound robotic and lack the fluidity of natural speech.
5. Risk of misinterpretation
Another risk associated with memorizing IELTS answers is misunderstanding or misinterpreting the question. You may end up delivering a well-memorized answer to a question that isn't quite asking what you think it's asking. This could lead to a lower score, as your answer may be deemed irrelevant.
6. Inability to express personal thoughts and ideas
The IELTS test is designed to assess your ability to use and understand English in real-life situations. The speaking and writing sections, particularly, are meant to evaluate your ability to express personal thoughts, opinions, and experiences. When you memorize IELTS answers, you limit your ability to express your unique ideas and perspectives.
In the IELTS speaking test, for instance, you may be asked to discuss a favorite holiday or a memorable event. If you've memorized an answer about a holiday in the Bahamas but the question asks about a childhood memory, your response may seem disjointed and irrelevant. Similarly, in the IELTS writing test, you may be asked to write about a current social issue or a trend. Memorized answers won't give you the flexibility to adapt your writing to different topics.
7. Understanding over rote learning
It's critical to understand the format of the test and the types of questions you'll encounter. Here's a quick overview:
8. Increasing anxiety levels
Memorizing IELTS answers can increase stress and anxiety levels during the test. You might worry about forgetting the memorized responses or not having prepared answers for the questions asked. This anxiety can affect your overall performance and lower your score.
9. Limitation of creativity and critical thinking
A significant part of IELTS, especially in the Writing and Speaking sections, involves testing your ability to think critically and creatively. This aspect becomes essential when you're faced with abstract questions or topics. When you memorize IELTS answers, your capacity for on-the-spot creativity and critical thinking gets hindered. As a result, your responses become predictable and lack the depth that the examiners look for.
For instance, you might encounter a writing task 2 question such as:
'Some people believe that technological advancements lead to the loss of traditional
cultures. Do you agree or disagree?'
This type of question requires you to analyze the issue, consider different perspectives, and put forth your viewpoint. Memorized answers will fall short of adequately addressing such questions.
10. Unrealistic expectations
Lastly, memorizing IELTS answers sets unrealistic expectations. The IELTS test isn't just a hurdle to cross for your education or migration purposes; it's a means to ensure you can survive and thrive in an English-speaking environment.
How to develop strategies for each section?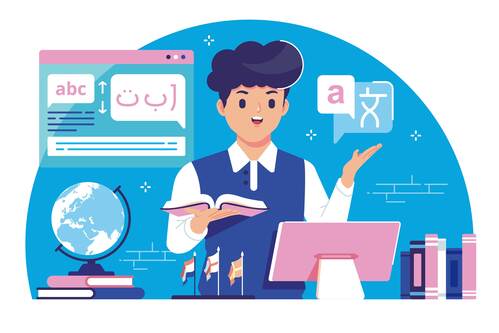 Listening: Practice active listening, improve note-taking skills.
Reading: Enhance scanning and skimming abilities, and learn to understand the writer's opinion and attitude.
Writing: Focus on understanding the task, plan your response, write coherently and cohesively.
Speaking: Improve pronunciation, use a range of vocabulary, and demonstrate grammatical accuracy and fluency.
What are the implications of memorizing IELTS answers?
Remember this: The main objective of IELTS is not to test your memorization skills but to assess whether you can listen, read, write, and speak English well enough to perform academic tasks, function at a job, or integrate into an English-speaking society. Moreover, the consequences of relying on memorized answers go beyond the exam. When you start your course or job, you'll need the language skills that IELTS aims to test, not your ability to regurgitate memorized answers. By genuinely improving your English language skills, you're not just preparing for the IELTS test but also equipping yourself for future success.
Key takeaways
Expressing personal thoughts and ideas is a crucial part of the IELTS test. Memorized answers limit this ability.
Understanding the format and question types of the IELTS test is more beneficial than memorizing answers.
Memorizing IELTS answers can increase stress and anxiety levels, affecting your performance negatively.
Are you still worries about acing your IELTS exam? Reach out to us or drop a comment below, and our counselors will help you with your IELTS prep.
Liked this blog? Read next: IELTS difficulty level 2023 | Everything you need to know!
FAQs
Q1. What skills are assessed in the IELTS test?
Answer- The IELTS test assesses four skills — listening, reading, writing, and speaking. The test aims to evaluate your ability to use and understand English in a variety of contexts.
Q2. How can I prepare for the IELTS test without memorizing the answers?
Answer- You can prepare for the IELTS test by improving your English language skills, understanding the test format and question types, practicing under timed conditions, and getting feedback on your performance.
Q3. Is there any disadvantage to memorizing IELTS answers?
Answer- Yes, memorizing IELTS answers can lead to — sounding inauthentic, misinterpreting questions, limiting the ability to express personal thoughts and ideas, and increasing stress and anxiety levels.