INSEAD GMAT score | A brief overview
INSEAD has consistently received the "#1 Global MBA" title from The Financial Times. Due to all the benefits this global MBA program offers, you might be interested in enrolling at INSEAD. However, your first question about the INSEAD may be the GMAT score and whether it is a requirement for applying to their MBA program. The answer is yes. INSEAD does require GMAT or GRE scores to be submitted together with applications for the MBA program. It's also good to be aware that INSEAD recognizes GMAT scores from both the on-site and online versions. Keep reading to know all about the INSEAD GMAT score.
INSEAD GMAT score requirements
The average INSEAD MBA GMAT score accepted is 708, the highest average INSEAD GMAT score range of any global MBA program. Although INSEAD does not have a minimum GMAT score requirement, it advises applicants to aim for a minimum GMAT score of 650.
Additionally, INSEAD advises that students achieve the 75th percentile on the quant and verbal portions and a six or above on the integrated reasoning portion of the exam. Accepted applicants have INSEAD GMAT scores ranging from 620 to 780, with an average of 708. The average GMAT scores of approved applicants at INSEAD have increased over the last few years.

GMAT score and chances of admission
Look at the following table to determine your chances of being accepted to INSEAD based on your GMAT score–
| | |
| --- | --- |
| GMAT Score | Chances of Admission to INSEAD |
| 750 | 62.5% |
| 730 | 47.5% |
| 710 | 32.5% |
| 690 | 17.5% |
| 670 | 4% |
As you probably already know, the higher your GMAT score, the better your chances are of getting into INSEAD. For the best possible chance of admission to INSEAD, we advise aiming for at least a 730. You only have a 32.5% probability of getting into college if you score a 710. You will practically have a 50% probability of acceptance if your score rises by 22 points to 730.
INSEAD GMAT score | How to improve your GMAT score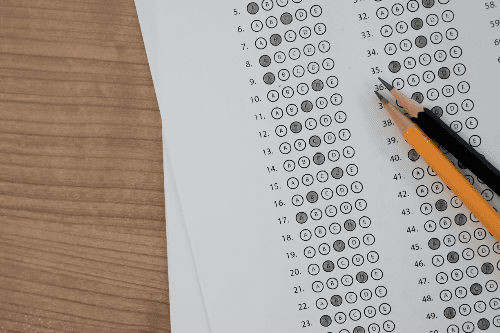 You can take action to improve your GMAT score and significantly raise your chances of getting accepted to INSEAD. Ways to improve your GMAT score–
Identify your areas of weakness. To identify your weak areas and practice those skills, carefully review the questions you got wrong on full-length practice examinations.
Attempt mock exams. The best method to increase your familiarity with the GMAT exam is to take a full-length GMAT practice test. Make practice exams a consistent component of your study routine.
Think about hiring a tutor to work on your few areas of weakness. A tutor may occasionally be able to teach you new approaches to challenging issues.
Study test-taking techniques. Learning test techniques can be beneficial if you are about 50 points or more behind your target score. Review the approaches for each section and the questions you might encounter in the GMAT exam. Then practice using them on full-length GMAT practice tests and practice sets.
Stick to the plan you've made. Take the GMAT preparation process seriously by creating and following a detailed study schedule.
Key takeaways
Aim for a GMAT score of at least 660 to 680 for INSEAD or 720+ if you're from an underrepresented minority or have a weakness in your application.
If you need to raise your GMAT score to be admitted to INSEAD, you must adhere to a well-designed GMAT study plan. It will let you know what to study and when.
We hope you enjoyed reading this blog. In case of any queries, reach out to us or drop a comment below!
Liked this blog? Then read: What is the acceptable GMAT score for Harvard?
FAQ
Q1. What GMAT score is needed to get into INSEAD?
Answer- To get into INSEAD, applicants must strive for a score of as close as 640 or higher. To determine your proficiency, practice the test using an online simulator.
Q2. Will a 650 get me into INSEAD?
Answer- The preferred average INSEAD GMAT score is nearly 710. According to the official website, this range is between 670 and 750.
Q3. What is the MBA program duration at INSEAD?
Answer- At INSEAD, the MBA program duration is 10 months.