GMAT exam preparation can be made easier with the right coaching classes. Therefore, here are five platforms that offer the best GMAT coaching in India.
Why is the GMAT important?
Before we look at the best classes, let's get an overview of why the GMAT exam is so important.
The GMAT exam, as a standardized test, allows business schools to compare candidates from various backgrounds and regions. A good GMAT score demonstrates to us that prospective students are willing to invest time in preparing for the MBA and that they have the foundational knowledge to get started. In addition, business schools offer scholarships based on GMAT scores.
'Because our scholarships are awarded based on GPA, GMAT score, and interview experience, high GMAT scores have a significant impact on admissions and scholarship offers.'
Benefits of coaching for the GMAT exam
Now that you know what the exam is important, we can look at how GMAT coaching classes can help you ace the exam.
Structure
The GMAT online classes assist in providing structure to your preparation. You do not have to sit down and decide what content must be covered or how to approach it. The content for the online GMAT classes will be ready and divided into blocks or modules so that you can prepare them systematically.
Motivation
The online study materials, mock tests, and lecture sessions assist you in consciously attempting to improve your areas of weakness in order to score higher on the main exam.
Insider information
GMAT online classes teach you specific test-taking strategies and techniques to improve your timing, guessing accuracy, and efficiency.
Online GMAT classes and prep courses assist you in preparing for the exam and improving your analytical, writing, reading, quantitative, and verbal skills.
List of the best GMAT online classes
Here is a list of the best online GMAT classes.
iSchoolPerp
The iSchoolPrep platform offers personalized study plans that will help students ace their exams. The study plans are created by study abroad experts with over 50 years of combined experience.
The platform will host weekly live sessions, provide in-depth study materials to students, and train them under the supervision of experienced professionals. Students will receive personalized attention and learn at their own pace with the one-on-one coaching approach.
GMAT online coaching by Manya group
Aradhana Khaitan founded the Manya Group in 2002. This top GMAT online coaching platform also provides preparation for the SAT, ACT, AP, GMAT, GRE, TOEFL, IELTS, and other exams. The Manya Group has guided over 3 lakh students since its inception. As it offers both online and classroom instruction, the Manya Group has grown into a premium educational platform. They also help students by providing internships with well-known instructors, as well as financial aid, loans, and insurance.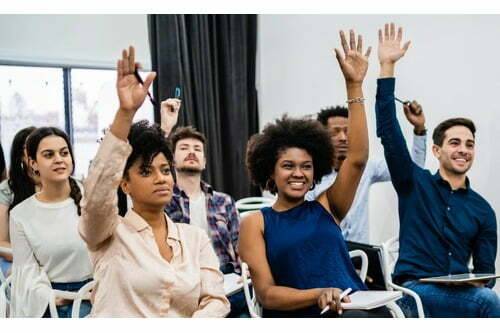 QDS Pro
QDS Pro is India's leading GMAT online coaching platform. It offers the best GMAT online classes through personalized instruction, recorded live classes, one-on-one private tutoring, and home tutoring. Furthermore, the institute provides GMAT study material in hard and soft copies, as well as detailed explanatory answers, video solutions, as well as video lectures. Full-length mock tests, remedial tests, and topic-specific practice tests are also included in the course.
The academy offers concept-building GMAT courses taught by qualified and experienced instructors. They also regularly update the contents of the lessons to provide the most up-to-date material. As a result, it will establish itself as a well-known GMAT online coaching center in India.
Wizako
Wizako is a leading GMAT online coaching platform founded in 2002 by K S Baskar. In addition, they offer excellent GRE preparation. Wizako provides a number of GMAT prep courses to help students achieve their desired GMAT score. Students have the option of taking 2-way interactive GMAT live classes, self-paced, pre-recorded GMAT online courses, one-on-one private tutoring, or self-study GMAT material. The faculty offers highly informative learning methods, such as practice questions and verbal lessons. As part of their premium course, students can also obtain a one-year license to the GMAT Official Guide.
Magoosh
Magoosh is the best GMAT online coaching platform, founded in 2009 by a group of academic enthusiasts. This platform also provides SAT, IELTS, MCAT, and ISAT preparation courses. Magoosh has served over 6 million students in the ten years since its inception. Students from over 185 countries take their high-quality courses. When students use Magoosh, they will always be studying with the most up-to-date, top-notch resources and data-driven methodologies.
Key takeaways
GMAT coaching classes make GMAT exam prep easier.
They help design your study structure, keep you motivated and provide indie information regarding tips and tricks to solve questions on the GMAT paper.
iSchoolPrep is one of the best GMAT online coaching classes in India
Visit the iSchoolConnect website for more information on the GMAT exam!
FAQs
Question 1: Is 700 a good GMAT score?
Answer 1: Most MBA experts consider a score of 700 or higher to be excellent, while anything above 650 is considered good. A 700+ GMAT score is usually required for top MBA programs, but a GMAT score of less than 700 does not rule out admission to top business schools.
Question 2: How many GMAT attempts are permitted?
Answer 2: Scores are valid for a period of five years. Candidates may take the GMAT online exam twice.
Question 3: Can I get a scholarship based on my GMAT score?
Answer 3: You certainly can. Although scholarship committees do not specify a minimum GMAT score required to be considered for a scholarship, a high GMAT score increases your chances of receiving one.