CELPIP vs. IELTS | A brief comparison
IELTS stands for the International Language Testing System, whereas CELPIP is an abbreviation for the Canadian English Language Proficiency Index Program. The IRCC recognizes the CELPIP (Immigration, Refugees and Citizenship Canada); however, CELPIP vs. IELTS ultimately assess your English language proficiency.
In order to make an informed decision about which exam to take, it is necessary to know the various components of each test, which examination is difficult, and the justifications for taking each test. Therefore, proper analysis and comparison of CELPIP vs. IELTS are essential before choosing one.
What topics do the CELPIP and IELTS exams cover?
The CELPIP is aimed at those who desire Canadian citizenship and permanent residence. Therefore, it should be no surprise that the exam emphasizes practical, everyday language that simulates scenarios that English learners could experience after relocating to Canada.
On the other hand, IELTS is a language test for people who want to immigrate to any English-speaking nation, such as Australia, the US, New Zealand, or the UK. IELTS is accepted by more than 11,000 organizations worldwide, including 3,400 in the United States, comprising universities, schools, and immigration bodies.
What sections are assessed in the CELPIP and IELTS exams?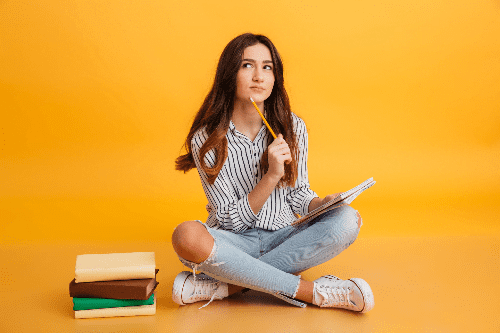 The CELPIP vs. IELTS measures candidates' reading, writing, listening, and speaking abilities. Although the IELTS was created with British English in mind and the CELPIP is aimed toward Canadian English, both exams accept American and British English spelling and grammar. The comparison of each skill section is shown here-
The six-part CELPIP listening section, which consists of 38 questions, starts with a practice exercise and then features a variety of English-language recordings, including ordinary conversations, problem-solving scenarios, and news articles.
While the topics covered in the IELTS listening section are similar, you will only need to listen to four recordings and respond to 10 questions per recording.
Reading
The CELPIP reading section is divided into four sections. Before examining different written materials like schematics and personal correspondence, you'll once again be able to work on a practice exercise.
You must read three distinct sections for the IELTS exam. Three are focused on "social survival," "workplace survival," and "general reading," which contains newspapers, magazines, and excerpts from both fiction and non-fiction books. In the reading section of the IELTS, there are 11 different types of tasks, including multiple-choice, fill-in-the-blank, and short answer.

Writing
You must then write an email and answer survey questions as part of the CELPIP Writing section. However, you will be required to write two essays for the IELTS exam. One is a letter responding to a particular circumstance, while the other is a personal essay responding to a specific point of view, dispute, or issue.
You will have to complete eight tasks for the CELPIP speaking exam, which range from discussing a personal experience to describing a scene. The interviewer will walk you through a three-part evaluation process in the IELTS speaking exam, commencing with general questions about you and well-known subjects like home, family, work, studies, and interests.
Then they'll hand you a card with a topic to discuss, allow you a minute to think of an answer, and then ask you specific questions about the issue to wrap up the test.
Exam structure | CELPIP vs. IELTS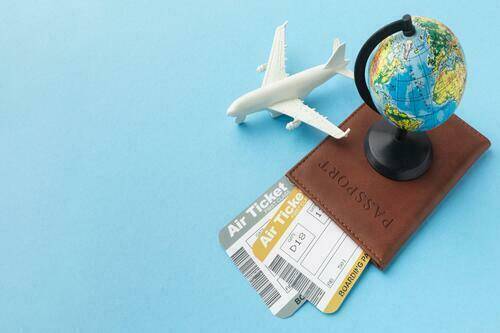 All four exam components for the CELPIP are taken online because it is entirely computer-based. The CELPIP General and the CELPIP General LS are the two different CELPIP exams. Both exams have a similar structure. However, only the CELPIP General LS is offered in Canada and is a condensed test that only lasts an hour and doesn't include reading or writing.
The IELTS's reading, writing, and listening portions are completed on paper or on a computer. The speaking component of the test must then be finished with an in-person interviewer.
The IELTS Academic is designed for students who want to pursue their studies in an English-speaking setting, such as a university. IELTS General Training is used by those studying at a lower academic level or moving to an English-speaking nation.
While the speaking and listening sections of both IELTS vs. CELPIP are the same, the writing and reading portions are divided between academic and functional vocabulary.
Which test should you appear for?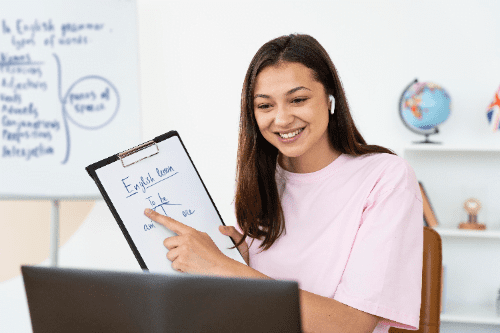 Your ultimate objective will determine whatever test you take. Do you intend to relocate to an English-speaking country for a job or school? Do you intend to relocate, work in a particular field, or investigate various possibilities and places? There are a few broad variables to consider when deciding between IELTS vs. CELPIP.
The CELPIP is the most practical choice for individuals, especially those wishing to immigrate to Canada. However, if you're looking for chances in other English-speaking nations, like the UK, Australia, or New Zealand, you should take the IELTS to give yourself more flexibility.
Key takeaways
To increase reading comprehension and speed, read books, articles, and newspapers.
Watch movies and listen to audio where the native speakers have their accents.
Learn to speak clearly and in detail, even if the question is a yes-or-no choice.
We hope you enjoyed reading this blog. In case of any queries or assistance with preparing for the exams, reach out to us or drop a comment below!
Liked this blog? Then read: Difference between IELTS and TOEFL | Which one should you take?
FAQ
Q1. Which has an easier speaking component, CELPIP vs. IELTS?
Answer- Overall, most students believe that the IELTS speaking test is a lot more pleasant than the CELPIP speaking test and that this makes them perform better on their test.
Q2. Does CELPIP apply to Canada PR?
Answer- The CELPIP Tests are recognized by Immigration, Refugees, and Citizenship Canada (IRCC) for various immigration and permanent residency pathways and professional certification by several organizations.
Q3. What is the minimum required CELPIP score for PR?
Answer- A score of 5 or higher in each component is required for the CELPIP General test for Permanent Residency.