GMAT requirements for EMST Berlin | An overview
ESMT Berlin is a high-ranking business school in Berlin, Germany. The university combines your abilities students in academics, business, and extracurricular activities and helps you become contributors and leaders in the global economy. Additionally, the university provides a wide range of MBA programs that welcomes several national and international students from around the world. However, to be eligible to apply for their prestigious MBA programs, you must fulfill the GMAT requirements for ESMT Berlin.
Why is ESMT Berlin among the top choices for pursuing MBA?
ESMT Berlin remains on top amongst the business schools from around the globe. Many facts about the university make it unique and preferred by every MBA aspirant. Here are some of the top reasons ESMT Berlin is the right fit for your MBA degree–
Global Reputation: ESMT Berlin is accredited by AACSB, AMBA, EQUIS, and FIBAA, making it one of the few business schools worldwide to hold the "triple crown" accreditation. The school is also consistently ranked highly by various publications, including the Financial Times and The Economist.
Global Perspective- ESMT Berlin's MBA program focuses on providing you with a global perspective on business. The program attracts students from all over the world and offers opportunities for international study trips and exchange programs.
Comprehensive Management Curriculum- ESMT Berlin's MBA program has an innovative curriculum emphasizing leadership, entrepreneurship, and innovation. The program includes a range of elective courses, allowing you to customize your education that suits your career goals.
Guaranteed Placements- ESMT Berlin's MBA program has a strong track record of placing graduates in top companies worldwide. The school has a dedicated career services team that works with students to help them achieve their future goals.
Unique Location– Berlin is a vibrant and dynamic city with a thriving startup scene and a diverse business community. ESMT Berlin's location in Berlin provides you with unique opportunities to connect with industry leaders and participate in events and activities relevant to your careers.
Financial Assistance- ESMT Berlin provides several scholarship programs and financial aid. Students with excellent academic records and highly qualified professional achievements are considered eligible for such scholarship programs.
Startup Incubator- ESMT Berlin works as a startup incubator helping people from all fields of study connect and create opportunities. A co-office shared space in Berlin near the ESMT campus is designed for students and the general public who aim to become entrepreneurs. The shared space gives you exposure to connect with other people in business, lawyers, accountants, and other esteemed professionals from all walks of life.
GMAT requirements for ESMT Berlin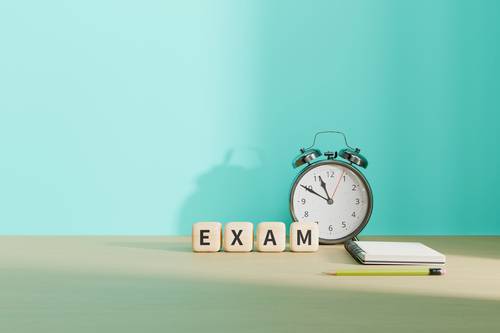 ESMT Berlin's acceptance rate is around 25%, making it difficult to get into the university on average scores. A good GMAT score that matches the GMAT requirements for ESMT Berlin is a must to get admitted into the top courses with other prescribed requirements of the university.
Significance of GMAT score for MBA in ESMT Berlin
The GMAT (Graduate Management Admission Test) score is an important component of the application process for many MBA programs, including the MBA program at ESMT Berlin. It is a highly-ranked business school in Germany offering a rigorous MBA program to prepare you for leadership roles in global business.
The GMAT tests the skills and knowledge important to succeed in graduate-level business studies, such as critical reasoning, analytical writing, and quantitative skills. The GMAT requirements for ESMT Berlin are used to assess your ability to handle the academic complexities of the MBA program and to evaluate your potential for success as a business leader.
While the GMAT requirements for ESMT Berlin are an important component of the application process for the MBA program, it is not the only factor that is considered. The admissions committee at ESMT Berlin will also review your academic transcripts, work experience, essays, letters of recommendation, and other details when making admissions decisions. However, a strong GMAT score can help strengthen your overall application and increase your chances of acceptance into the program.

ESMT Berlin admission requirement | GMAT, GRE, IELTS, and more!
The admission requirement for ESMT Berlin courses in management is as follows-
Minimum of 3 years of professional experience or post-graduation.
An undergraduate bachelor's degree.
GRE, BAT, or EA scores should be as per the requirements set for the MBA course.
Necessary documents for admission to ESMT Berlin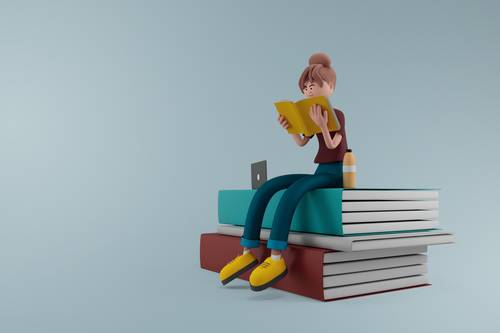 The documents required for ESMT Berlin for international students vary with the course that you are applying for. Here are the common document requirements for the EMST Berlin application-
Academic transcripts, including past course details and grades
Updated resume/CV (must have the graduation experience mentioned)
At least one letter of recommendation
Statement of purpose
Application fee of €50
Key takeaways
ESMT Berlin is among the best business schools globally. The university is accredited by AACSB, AMBA, EQUIS, and FIBAA.
The university is known to provide quality MBA programs and welcomes international students who fulfill the GMAT requirements for ESMT Berlin.
The university was founded in the year 2002 and has an acceptance rate of 25% and invites students with strong scores in GMAT, GRE, EA, English proficiency, etc.
The university is the most sought-after for being globally recognized, with placement tie-ups, scholarship programs, a unique location, a comprehensive curriculum, and more.
A good GMAT score is a must to get admission to the MBA programs. The university has mentioned the GMAT requirements for ESMT Berlin to be 640 and no less.
Besides the GMAT score, the university also has predetermined admission and document requirements for international students.
We hope you enjoyed reading this blog. In case of any queries or assistance with GMAT prep, reach out to us or drop a comment below!
Liked this blog? Read next: Public universities in Germany | Features and benefits
FAQ
Q1. What is ESMT Berlin's ranking worldwide?
Answer- ESMT Berlin is ranked 75th in the World University Ranking (Masters in Management 2023).
Q2. Is a GMAT score needed for the ESMT Berlin executive MBA program?
Answer- Yes, the GMAT requirements for ESMT Berlin are needed for all management programs, including the MBA executive program.
Q3. How to get an EMST Berlin scholarship for an MBA program?
Answer- ESMT Berlin offers 28 scholarship programs for MBA. Every scholarship scheme requires you to answer one specific question, and based on the answer, the scholarship is awarded.