Why should you attend Howard University?
Howard Institution is a private academic university with 13 schools and colleges founded in 1867. Washington, DC, is home to Howard University's main campus. It is a community of over 11,000 undergraduate, graduate, and professional students from 53 states and territories and 53 countries.
International students can pursue undergraduate, graduate, or professional degrees in over 140 specialties at Howard University. Students wishing to be admitted must have a minimum GPA of 3.0/4.0 (83%-86%). The needed minimum GPA does not ensure admission; accepted students had a GPA of 3.6/4.0 (90%).
How difficult is it to gain admission to Howard University?
It requires meticulous planning to figure out how to get into Howard University. Strive to accomplish more than just achieve the Howard University admission standards or the typical Howard University GRE scores. Undergraduate enrollment at Howard is roughly 6,000. Howard University has a 35% admittance rate, making it very competitive.
As a result, get to begin your essay well before the Howard University application deadline. If you don't meet the informal Howard University GPA standards or the typical Howard University SAT requirements, give your extracurricular activities some attention, and spend time crafting the best essays.
Required GRE scores to get admission to Howard University
Graduate applicants face intense competition for admission to Howard. Students must successfully finish the GRE and receive a minimum score of 310 to be admitted to Howard University.
Admission to Howard University
Admissions to Howard University are handled in a highly selective manner with strict standards for academic quality and drive. The Howard University admissions office prioritizes quality over number. It encourages applications from socially and economically disadvantaged students who show they have the will to attain consistently high academic standards.
All applicants are encouraged by Howard University to submit their Common Application forms online. International applicants are urged to begin their application process at least a year before acceptance to allow enough time to submit appropriate paperwork, including transcripts, test results, and immigration-related issues.
Check the official website or the relevant application system for more precise information.
Fill out application
Payment of the non-refundable application fee.
Transcripts for high school are sent straight from the institution (first year only).
Official transcripts from any post-secondary institutions you've attended (transfer and graduate applicant).
SAT, ACT, GRE, or GMAT official test results, if requested by the university or chosen academic program.
All international students must submit additional documentation through a NACES member, who will then verify and assess their academic records. Additional information, such as essays and recommendations, may be needed.
Among other program-specific criteria, they must submit an International Student Financial Aid Application (ISFAA).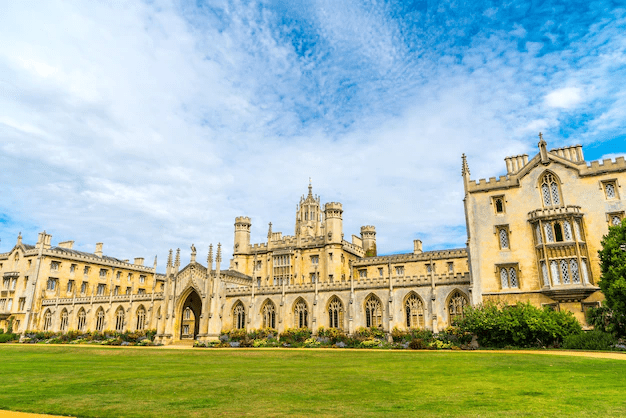 Extra tips for getting into Howard University
The following are a few tips for getting into Howard university-
Aim to achieve academic excellence
The main criterion used to determine admission to Howard University is academic performance. Therefore, aim to surpass the GPA standards for Howard University.
Extracurricular activities
Howard University is looking for individuals who have shown leadership and development in their extracurricular activities, especially in how they have improved the lives of others around them. Participate in activities that interest you. Love to garden? Organize a neighborhood garden. Find a way to involve your community in whatever interests you.
Write strong essays
The greatest approach for Howard University admissions to understand who you are and what you value is through your writing. Demonstrate how well you would fit into the Howard community. Make sure your writing is flawless mechanically and in terms of style and voice.
Begin early
Planning is key to mastering your "how to get into Howard" technique. Do not wait until one month before the Howard University application deadline to assemble the necessary materials. The summer before your senior year is the ideal time to start your application.
Key takeaways
Howard University offers undergraduate, graduate, and professional degrees in several subject areas, including science, law, mathematics, engineering, and others.
The financial support provided by the institution in the form of financial awards, scholarships, or fellowships is one of the main factors contributing to Howard University's fame.
As part of the application process, you must submit several other papers, such as an updated CV or resume, scores from the English language proficiency test, GMAT or GRE scores, a statement of purpose, and letters of recommendation.
Contact us if you have any additional queries, and leave a comment to express your opinion.
Like this blog? Read next- Top UK universities without IELTS for students in 2023!
FAQs
Question 1. Is it hard to get into a university like Howard?
Answer. Apparently, Howard University has a 13% admission rate for MD programs. It also has a 5.3% admission rate for overseas students.
Question 2. What GPA is required to be admitted to Howard University?
Answer. To be admitted to Howard University's undergraduate programs, you must have a GPA of at least 3.54 or the equivalent. There are certain additional prerequisites for admission to Howard University.
Question 3. Is Howard University open to overseas students?
Answer. Yes, Howard University accepts international students, and it is also a university that most overseas students regard as equivalent to home.